We are looking forward to seeing you all again for Unity Day 2024
Friday, 28th June 2024 – Thomas Gainsborough School, Great Cornard, Sudbury, Suffolk
We were overwhelmed by the offers of support for Unity Day 2023 – so many people have been generous with their time and expertise in offering to run a workshop (or workshops*).
*Because we use the word 'sessions' for the time slots we have split the day into, we use 'workshops' as the generic word for presentations, seminars, speeches, panel discussions and activities.
Sign up to present:
Unity Day 2024 may seem a long way off at the moment, however we are already collecting submissions for sessions:
If you want to present, and know what your workshop looks like: https://forms.office.com/e/ku3NAch5Qc
If you want to present, but haven't defined your workshop yet: https://forms.office.com/e/YnA4B2r1Ve
Below are the links to Unity Day 2023 guide and content brochure for information.
Hints & Tips for workshop planning
Before submitting your workshop details:
Think of a 'it does what it says on the tin' session title, or one that is catchy but not too cryptic.
Your workshop description should clearly define the audience and the objectives of the session – what will your delegates get out of the workshop?
Include an idea of resources/clothing your delegates will need to attend your workshop.
Specify clearly if they need some experience or skill level for the workshop.
Ensuring your workshop is clearly defined will allow delegates to make better choices and will avoid delegates either ignoring your workshop because they don't understand its usefulness to them, or choosing your workshop when it isn't beneficial to them.
Planning your workshop:
As you may already know, we have been organising Unity Day for a number of years now. Andy Samways produced a really helpful 'Presenters' Briefing Guide' that has been e amended slight to reflect our new schedule timings and IT capabilities. Download here.
---
Staff Guide to Unity Day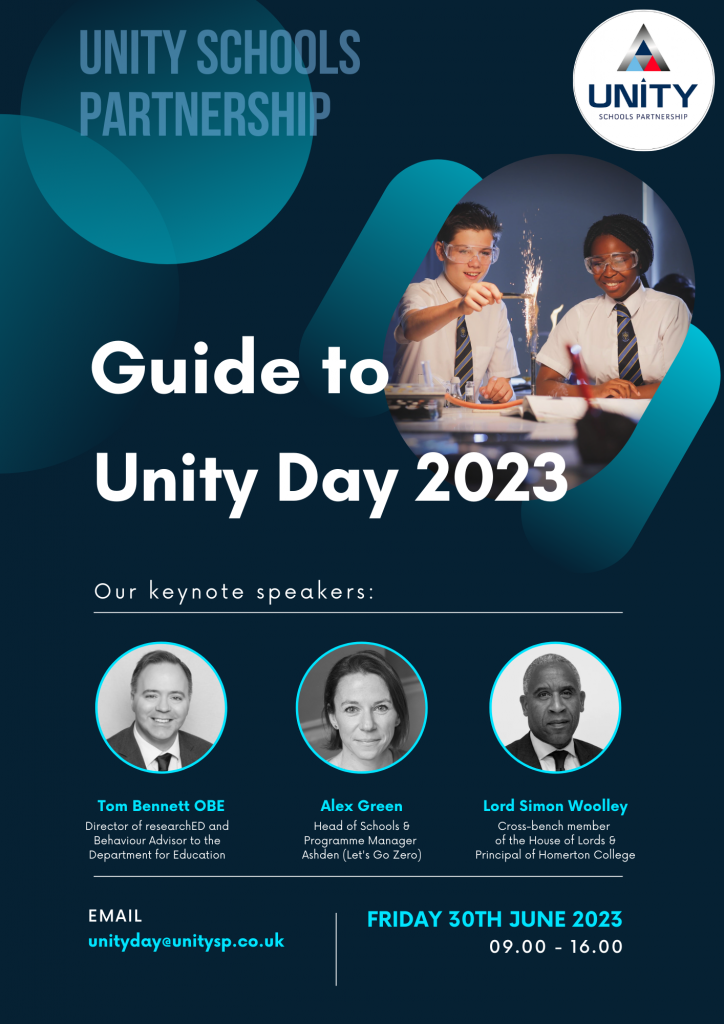 This guide gives you information about the day:
keynote speakers
timings
location
travel/parking
catering
maps of the parking, the site and the rooms
partner organisations and stands
Click to view online
Or view on Simplebooklet
Or download a printer-friendly version (but remember this will not stay up-to-date so check back here for the latest version).
This is a working document and will be updated with other information soon, such as stall holders, partner organisations, external presenters.
---
Content – Session Choices Guide
The day is split into 6 sessions. This booklet is a list of workshops (seminars, speeches, panels, presentations and activities) for you to choose from to build your perfect day.
Workshops are organised into themes and have a suggested audience to help guide you and make sure you choose what's right for you, to help you make the most of the day.
It's a long booklet (33 pages) – so many of our staff and external speakers have offered so generously of their time! There is a vast range of sessions to choose from. We recommend you look at this document online and use the search function for searching for sessions most interesting to you by using key words.