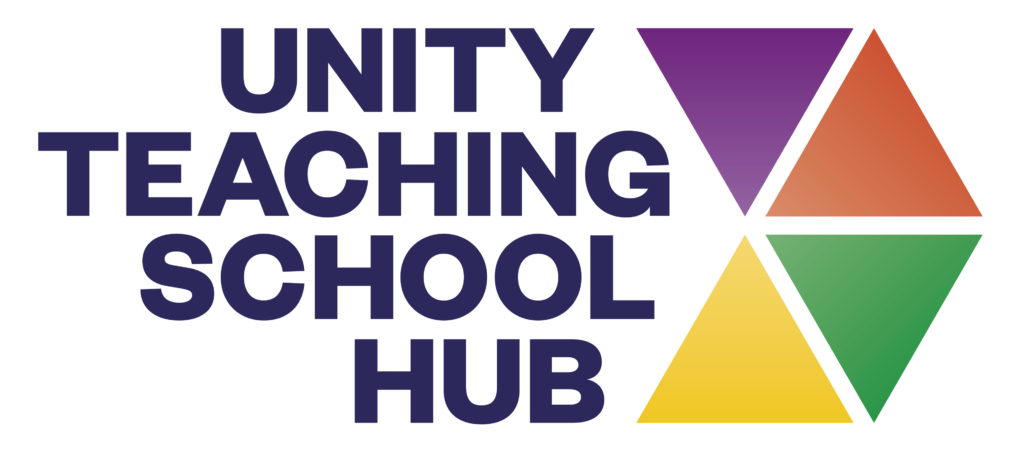 Providing, promoting & implementing excellence in professional learning
Unity Teaching School is the designated Teaching School Hub for EENEL8 area –as a collaborative organisation we commit to providing all schools in the area excellence in professional learning to grow and nurture great staff, teachers and leaders, ensuring every pupil, regardless of their background experiences a great education.
Honesty
we are truthful
Integrity
we avoid placing ourselves under any obligation to those who might try to inappropriately influence our work
Selflessness
we act solely in the interest of children and young people
All schools in our designated area access and experience excellence in professional learning through the DfE's golden thread.
We create cohesion through collaboration with neighbouring Teaching School Hubs for the benefit of all schools and their pupils.
We influence regional and national development of professional learning.
Trust
we are trustworthy and reliable
Wisdom
we use experience, knowledge and insight, serving our schools with propriety and good sense
Service
we are conscientious, dutiful and demonstrate humility
Core Principles
Values-driven – we have a strong sense of moral purpose; our values demand and nurture personal responsibility; we live our values
High expectations of all – we set ourselves ambitious targets; we create and reinforce a culture of achievement and support in all we do
Relentless focus on learning – we prioritise professional learning; we establish partnerships with thought leaders and we are always learning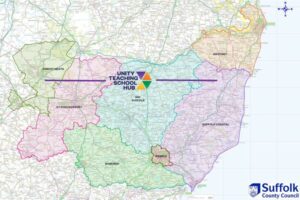 ---
Early Career Framework
Teachers deserve high quality support throughout their careers, particularly in those first years after initial teacher training when the learning curve is steepest.
From September 2021 the Early Career Framework (ECF) reforms will entitle all early career teachers to a fully funded, two year package of structured training and support linked to the best available research evidence.
Coupled with the ITT Core Content Framework, the ECF will establish an entitlement to a three year structured and evidence informed package of support for all new teachers at the start of their careers Together, these reforms will become the cornerstone of a successful career in teaching
---
National Professional Qualifications
National Professional Qualifications (NPQs) are a national, voluntary suite of qualifications designed to support the professional development of teachers and leaders. NPQs complete a golden thread, running from initial teacher training through to school leadership.
DfE is committed to ensuring that NPQs continue to offer the best possible support to teachers and leaders wanting to expand their knowledge and skills. That's why have introduced a reformed suite of National Professional Qualifications (NPQs) from September 2021.
The frameworks continue the robust method of design and development, building on the evidence base and expert guidance already established in the ECF and the ITT Core Content Framework
---
Wider CPD
Professional Learning Opportunities in 2021/22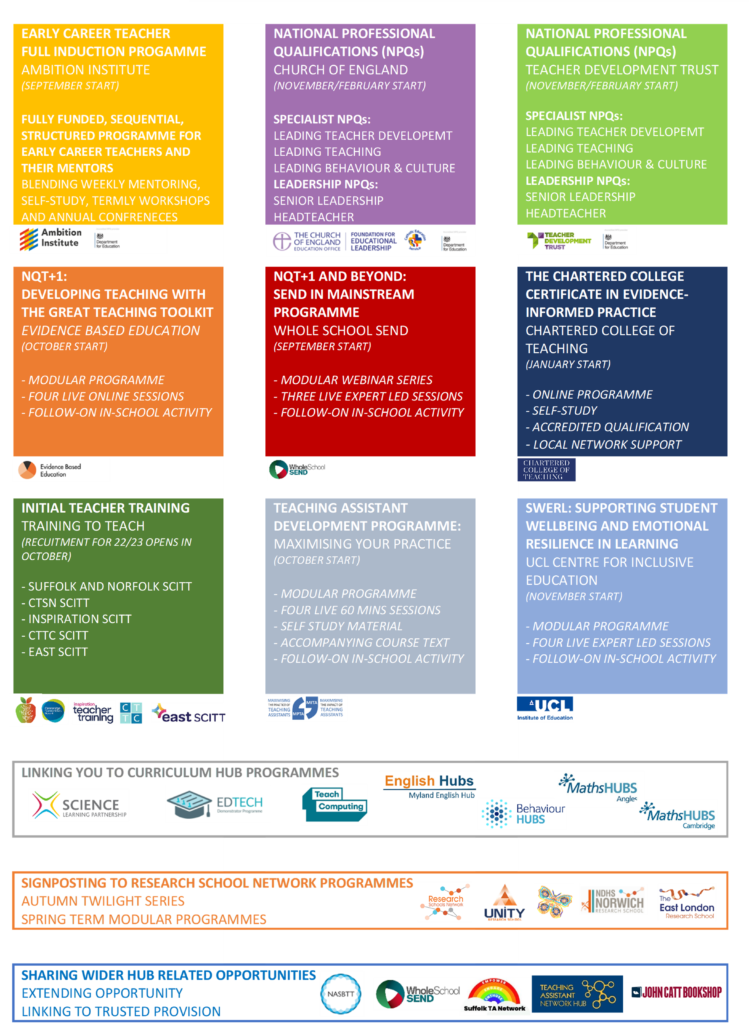 ---