The system of tracing and isolation had to be addressed
It has been another momentous week for us all.
On Monday, Boris Johnson announced that all remaining Covid restrictions were set to end on Monday 19th July.
A day later, Health Secretary Sajid Javid and then Education Secretary Gavin Williamson announced that school bubbles would also be ending.
At one stage, the bubbles worked very well in our education system. They enabled year groups to return to classrooms by working independently away from other age groups.
While not ideal of course, this allowed schools to carry out their own contact tracing when there was a positive case with pupils then isolating to ensure the infection did not spread.
But now, at the same time as we keep reading headlines about a return to some kind of normal, it hasn't always felt like that in schools.
Statistics last week estimated that almost 400,000 pupils were currently isolating with only a fraction of that number testing positive for Covid.
This clearly creates massive upheaval for leaders, teachers and families as well as the educational and mental health impact on those students missing yet more school.
This could not carry on and we are pleased that the Government has addressed this situation with the plans announced this week.
Of course, some normality has returned to our schools. Many have carried out some form of sports day, even without proud parents on the sideline, and one or two have even announced plans to reschedule Year 11 prom events.
Enrichment activities have taken place and many schools have got into football fever – with our St Edward's Academy in Romford even visited by the Sky Sports News cameras (below) to discuss England alongside the importance of role models.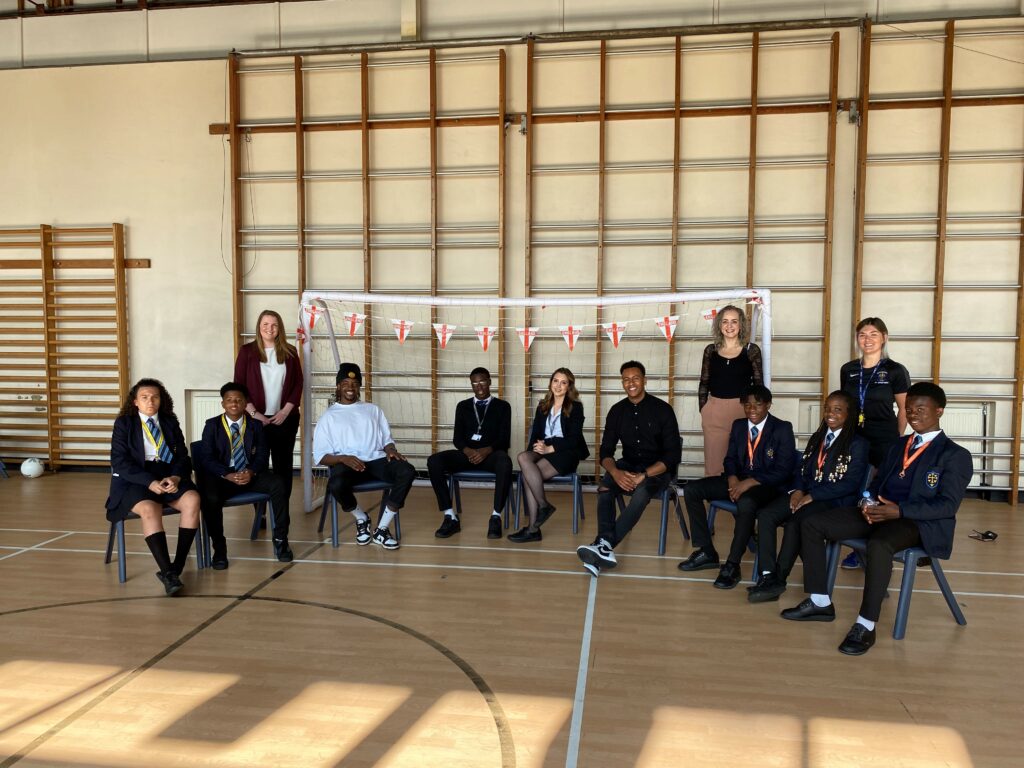 These are all things that can only happen in a school, in a classroom. Home schooling has been comprehensive and we have all learned a lot in the last year. Some things won't change – parents' evenings, for example, may remain virtual for many.
But this drastic system of tracing and isolation had to be addressed. We can't have a school scenario where you can count the number of positive cases on one hand, but the number of students isolating going into the hundreds.
One hopes that the plans announced this week will go a long way to improving the situation ahead of a new school year in September.
Certainly the last 12 months will be one we will never forget. I make no apology for once again paying tribute to the incredible hard work, resilience and determination of everyone connected with the education system as well as the support of all trust staff, students families and school communities.
I hope you all have the peaceful, relaxing and enjoyable summer holidays that you truly deserve.
---
By Tim Coulson, Chief Executive, Unity Schools Partnership
A new school in Bury St Edmunds is to be named after celebrated theatre, opera and film director Sir Peter Hall.
The Sir Peter Hall School in Bury St Edmunds was chosen following an informal consultation organised by Unity Schools Partnership who will run the school in Airfield Road.
The new special free school, designed by Concertus Design and Property Consultants, will open in September 2022 and build up to having a total of 80 students with social, emotional and mental health needs, aged between nine and 16 years old.
Sir Peter, who was born in Bury, founded the Royal Shakespeare Company and was described as "the most important figure in British theatre for half a century" following his death in 2017.
Tim Coulson, chief executive of Unity Schools Partnership, said he was delighted with the new name, which has been supported by both Sir Peter's family and the Theatre Royal.
Mr Coulson said: "All our schools play an integral role in their respective communities and this new school will be no different.
"We would like to thank everyone who took part in the informal consultation and also a very big thank you to the family of Sir Peter Hall for their support.
"We are also indebted to the Theatre Royal for supporting us with the consultation and the new name. We look forward to working with them closely once the new school opens."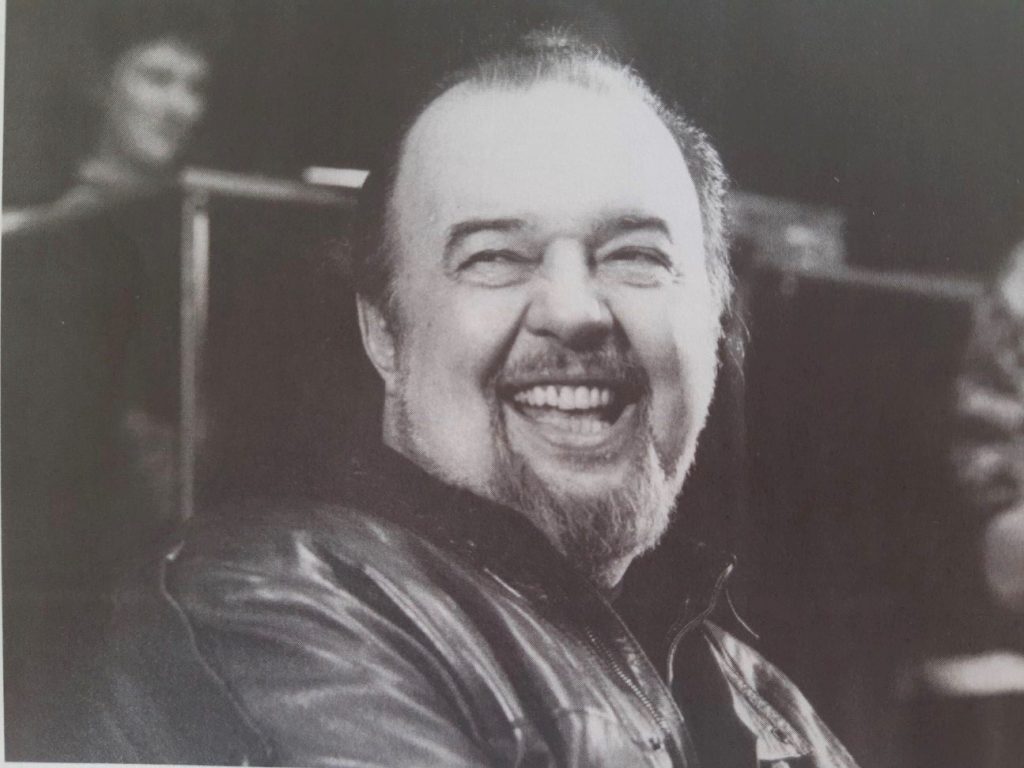 Edward Hall, son of Sir Peter, said the family were "touched and honoured" to be having a new school named after him.
Mr Hall said: "Bury St Edmunds played a very special part in my father's upbringing and life.
"He was inspired by the Theatre Royal and believed passionately that unilateral access to education was the cornerstone of a healthy society. I am sure this school will serve to inspire future students in the years to come."
Owen Calvert Lyons, director at the Theatre Royal said: "Sir Peter will forever be connected to Bury St Edmunds through the extraordinary work he did in restoring the Theatre Royal.
"We're delighted that his legacy will now form a lasting bond between the Theatre Royal and the Sir Peter Hall School, enabling us to continue our work in transforming the lives of children growing up in our town."
The Sir Peter Hall School has now begun the process of recruiting for their first ever headteacher.
Alister Broadberry, area director for Morgan Sindall Construction's Eastern Counties, which is the preferred main contractor for the Sir Peter Hall School, said: "We're delighted to be involved in this project, which is going to make a real impact in the Bury St Edmunds community by providing much needed SEMH facilities.
"Special free schools such as the Sir Peter Hall School play a vital role and we're excited to bring our expertise and knowledge of the sector to the table and help create a high quality educational facility that's tailored to the needs of the students."
To say it has been a turbulent year in the education system is something of an understatement.
We enter the final half term of a school year like no other with excitement, but also much still to ponder for the Government and school leaders alike.
At the top of the list is the Government's Education Recovery Programme. Of course, we have all read the headlines – both positive and otherwise – and we continue to wait to see exactly what support each school will get.
But I also wanted to share some of the priorities within our own trust of secondary, special and primary schools.
Our senior leaders have worked together to plan ensuring children make up for the time we have had out of schools. Our plans include ensuring teaching is the best it can be, every day, every lesson, as well as greater enrichment opportunities, academic interventions such as additional tutoring and starting to devise what schools would do were the Government to fund longer school days.
Of course, no decision has yet been made about whether to extend the school day. Some will feel this is the right thing to do and others will feel it is unnecessary. But we think it is right that we explore all options, and look at all the evidence, before making these big decisions.
At the heart of own action plan is 'reading, reading, reading'. I am sure we all agree that this should be fundamental in any education plan, recovery or otherwise.
But the recovery plan is just one big item on the agenda. Almost as soon as the decision to remove face masks in the classroom was taken, the focus has quickly moved to whether we should vaccinate secondary school students.
This too is always going to be quite contentious and we understand any parents' concerns as we all wait to hear the official recommendations from the Government. Students have already been amazing in taking the twice-weekly Covid tests, something that has made a big difference with how our schools have been able to run in the last few months.
Against this backdrop of uncertainly, we are proud of how our school staff have adapted, coped and responded admirably.
And amid all the anxiety and uncertainty, we are proud that we have successfully opened five new 'SEND hubs' within our schools with a sixth on the way this summer, providing specialist support for children that need it.
The need for such facilities was glaring and I know what a difference they are already making at Castle Manor Academy, Clements Primary Academy and Burton End Primary Academy, all in Haverhill, and Newmarket Academy and Houldsworth Valley Primary Academy, also in Newmarket.
The hubs are based on the school sites which allows for them to have both their own independence and to offer opportunities to integrate with mainstream education.
Finding different solutions, bespoke to each school, is going to be key going forward.
The Government is again talking about advantages to joining an academy trust.
It provides an ideal opportunity to share ideas and challenge in equal measure with the common aim to offer students the best possible education.
At Unity Schools Partnership, we also feel that it is vital that our member schools retain identity and independence as each are valued members of their own community.
Individual schools know their staff, their students and their families best and we champion them to make the right decisions – for their school communities – at all times.
This week, Prime Minister Boris Johnson paved the way for the end of wearing face coverings in classrooms from Monday 17th March.
Masks have been seen as a successful way of reducing infection risk in the classroom while, at the same time, being somewhat of a communication barrier between teacher and student.
As the country prepares for the next welcome stage of the roadmap, so too are restrictions easing within our schools.
Does this make the decision right? That is a contentious issue with no one answer.
What might be right for one school doesn't necessarily mean it's right for all. How do students feel in each school and staff members? Does it improve lessons or raise anxiety?
Many schools would have preferred face coverings to remain for a few more weeks before further evaluation could take place during the half term break.
This view has been backed up by trade unions and education associations and is one that we take very seriously.
So whereas some of our schools might lose the face coverings in classrooms from next Monday, others may not. This has to be an individual school's decision – while, of course, everyone continues to adhere to the guidelines around wearing masks in other public areas in schools.
Alongside face coverings, exams remain a big topic and I applaud all the work that has been done, in and out of the trust, to help ensure students get the grades their hard work deserves.
Last week, one of our schools was filmed by local television with students and staff interviewed about the changes to this year's exams.
It was heartening to hear students feeling relatively calm about the situation and how they felt this year's results might even be worth more in the eyes of further education and employers, considering what the last 12 months have been like.
The interviewer also asked about the long-term future of exams and whether they still had a place.
Exams do have merit but the debate about whether they should now be part of a larger portfolio of assessment is one that is certainly worth having.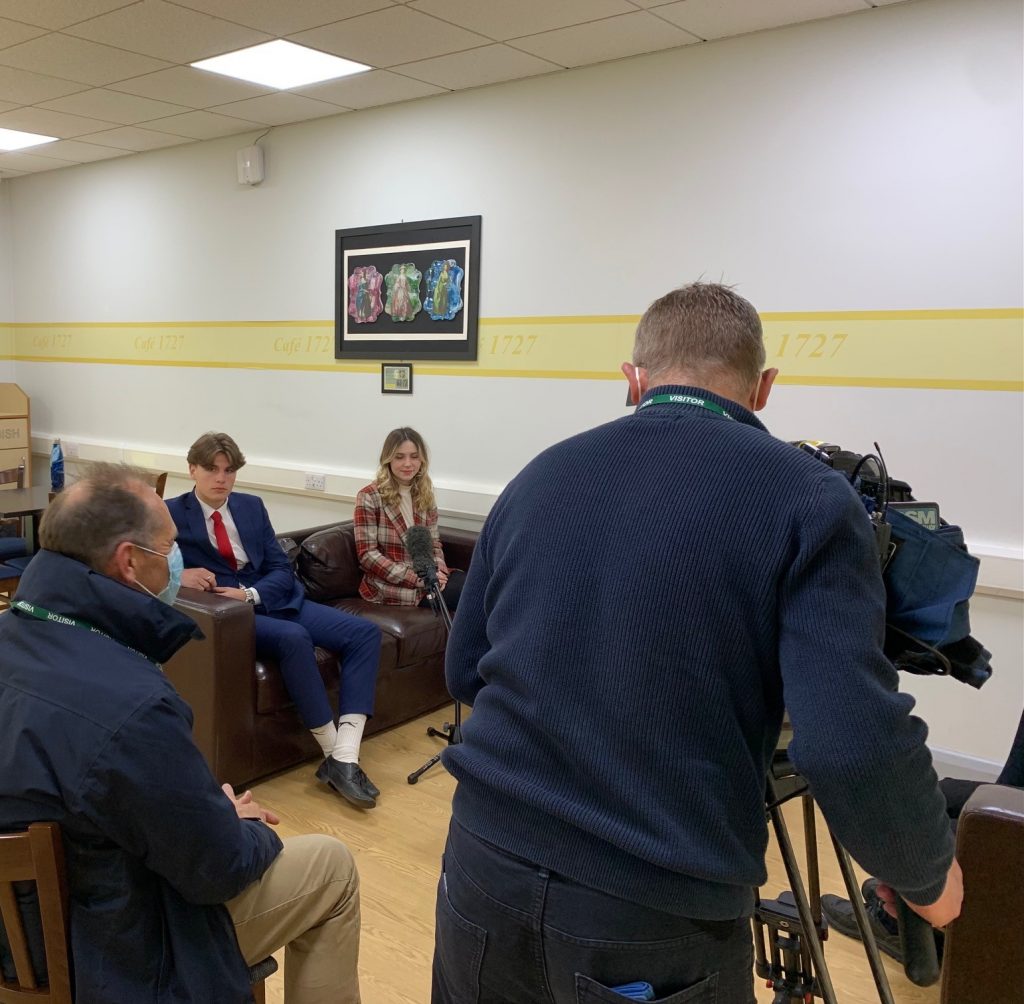 Schools traditionally celebrate the beginning of a new year on two occasions.
In January, as everyone does, and in September as each new academic year starts.
But there is a sense that we are also starting anew next week when we begin the summer term.
As has been well reported, the spring term started rather chaotically with a new lockdown announced after the first day of term – sending most children into a new remote learning programme.
How we rejoiced on Monday 8th March to see schools fully reopening and to have three weeks of full-time school.
We now start a fortunately long summer term with the hope of no Covid disruptions but also unusually without the annual examination season.
Behind the scenes, staff will be working very hard to assess the grades that young people should be awarded. It also means more weeks of uninterrupted lessons than we have seen for a long time
None of us will forget the last year – the additional enforced family time with its benefits alongside all the restrictions, the illness and grief for so many, and the loss of attending so many big life moments.
In schools, we have also learnt so much. Parents have seen much more closely the daily work of their children and new skills have emerged and developed.
Not just among children but school staff have developed new skills, some of which will remain useful even in normal times. For instance, we can hold events for so many more remotely than we ever could in person.
The news is full of the education recovery that will be needed in the coming years.
While some children have kept up with where they should be, the gap between those who are behind the general standard of their peers has grown.
Reducing this gap has been a major focus for schools for many years but, in one pandemic-ridden year, so much of this work has been reversed.
We look forward to the Government's plans for addressing this gap and we welcome all such funded programmes.
As well as academic progress, we look forward to children again having sustained time with their friends over the summer term.
The next few weeks and months will allow school to provide the opportunities that are less easy in remote learning, especially during the winter, such as intense physical activity and learning outdoors.
I hope all our school communities have had an enjoyable and restful Easter break.
We can't wait for the new term to start and enjoy having school every day, every week.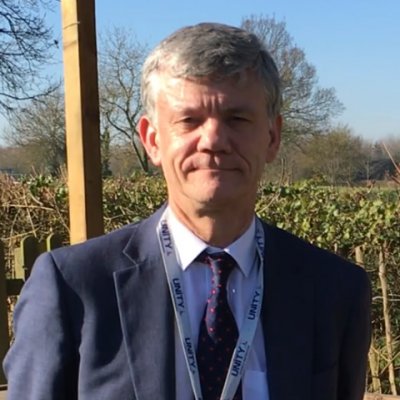 Unity Schools Partnership is pleased to announce that Ms Sally Kennedy will start as the new headteacher of County Upper School in Bury St Edmunds from September.
Ms Kennedy (right) is currently associate headteacher at Walthamstow Girls School and previously was head of school at Crown Woods College in Greenwich and assistant head at Kingsford Community School in Newham. By background, she teaches English.
Ms Kennedy said: "I consider myself to be truly privileged to be leading such an exceptional school that sits within such a strong community.
"I look forward to meeting staff over the summer term and to opening the doors in September to students and their families.
"I am particularly excited at the prospect of a return to the performing arts and school sports, along with the rich tradition of extra-curricular activities that underpin the wonderful experience of life at County Upper and that play such a vital role in uniting the school community."
Tim Coulson, chief executive of Unity Schools Partnership, added: "We are delighted to appoint someone of the calibre of Sally Kennedy.
"She has strong experience of working in an outstanding school and we look forward to working with her, and supporting her, as she leads a new era at County Upper School."
Ms Kennedy will be taking over from Vicky Neale who led the school with such distinction over the last 16 years – as part of her 29 years at the school.
Mrs Neale will be remaining with the trust until her retirement working with and across all of our sixth forms.
Prior to September, Nick Froy will be leading the school as headteacher for the summer term.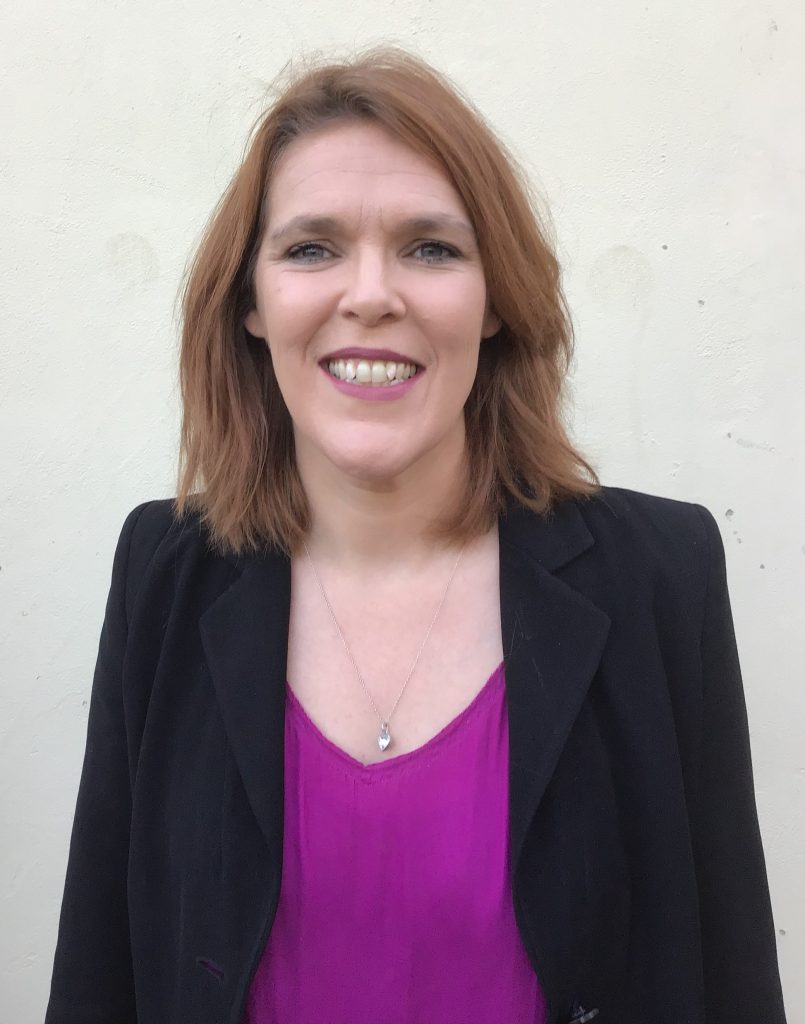 A renowned Suffolk school rated twice by Ofsted as 'Outstanding' is to become a teaching hub supporting 180 schools.
Churchill Academy in Haverhill is one of only two special schools in the country to be awarded the Teaching School Hub status by the Government.
Run by Unity Schools Partnership, the hub will see schools across West Suffolk, Mid Suffolk, Forest Heath and Suffolk Coastal supported with high quality professional development for teachers and leaders.
Churchill Academy will also work closely with neighbouring Teaching School Hubs in Cambridgeshire and Essex.
Tim Coulson, chief executive of Unity Schools Partnership, said: "We are delighted that Churchill Academy's application to become a Teaching School Hub has been successful.
"It is national recognition of the excellent work of Churchill since it opened in 2015.
"We feel greater collaboration, both within and outside of our trust, will be a key component to education going forward."
Teaching School Hubs will provide high-quality professional development to school staff at all stages of their careers.
Andy Samways, director of research school at Unity Schools Partnership, said: "We will begin operating in September 2021 and are planning now to establish collaborations and partnerships to bring this large-scale, integrated offer to all schools.
"Our work as a Teaching School Hub will seek to build on strong relationships and the wide variety of significant contributions by initial teacher training providers, curriculum hubs and school improvement partners.
"As one of only two Teaching School Hubs led by a special school, our hub is looking forward to adding a specialist focus and an inclusive approach to the network – and our area in particular – through our high quality professional development activity in the coming months."
The government's Teaching School Hub programme has created a network of 87 centres of excellence for teacher training and development, focused on some of the best schools and multi-academy trusts in the country.
They will play a key role in the government's recruitment, retention and development strategy for schools over the next three years.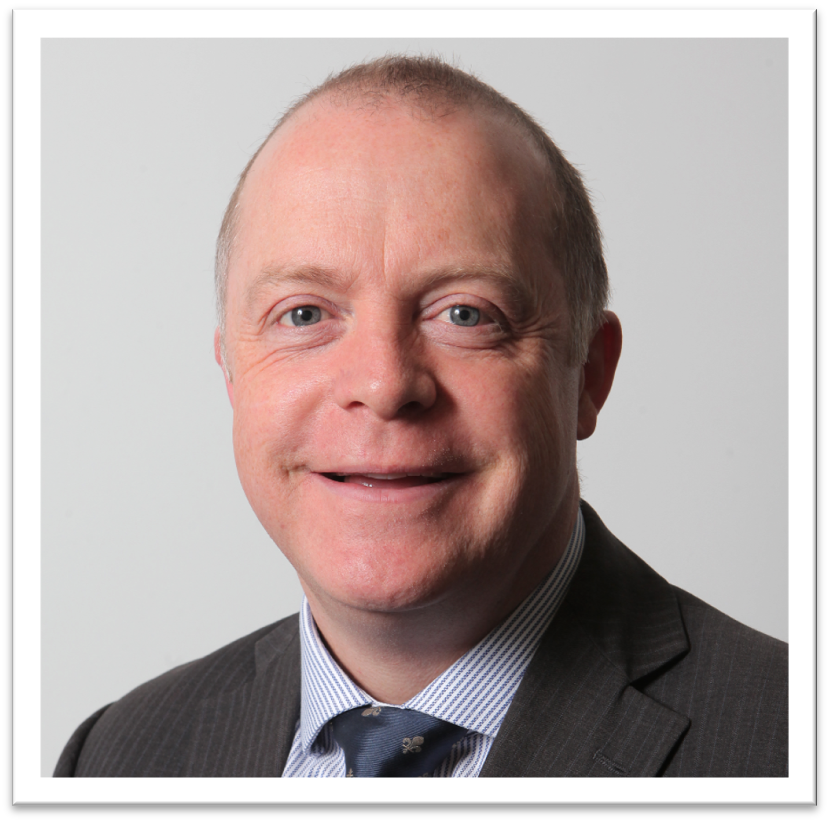 We are pleased to announce that part of Unity Schools Partnership's head office in Park Road, Haverhill, has been converted into a vaccination centre.
The centre, which will open to the public on Saturday 13th March, will offer the life-saving vaccine initially to people aged 55 and over as part of the biggest programme in NHS history which has already seen more than 18 million people vaccinated in England.
Tim Coulson, Chief Executive of Unity Schools Partnership, said: "We are delighted that some of our office space in Park Road has been taken over as a vaccination centre and are excited to see local people given protection from coronavirus.
"We pay tribute to the great work of NHS colleagues, volunteers and everyone involved in managing such an amazing job of rapid vaccination right across the country.
"This has certainly been the case in Haverhill, a town where many of our secondary, primary and special schools are based, and we are pleased to support this continued effort."
The new centres bring the total number of vaccination centres opened by Essex University NHS Foundation Trust to 13. The centres across mid, south and north Essex and Suffolk are among more than 1,600 sites offering the vaccine nationally.
Dr Ed Garratt, Chief Executive, Suffolk and North East Essex Integrated Care System, said: "The opening of these new centres will undoubtedly strengthen the vaccination drive, which is already going incredibly well and will enable everyone in phase one priority groups to be offered a vaccination by the mid-April.
"I'm incredibly proud of what the staff and volunteers have achieved so far and know their continued hard work will help us in our fight against Covid-19."
People aged 55 and over and unpaid carers are receiving text messages from the NHS this week inviting them to book an appointment via the national booking service nhs.uk/covidvaccination. The text message will be sent using the Government's secure Notify service and will show as being sent from 'NHSvaccine'.
The NHS is urging people only to come to the vaccination centre if they have a booked appointment and to arrive no more than five minutes before their booking.
The new headteacher at Thomas Gainsborough School has praised the support of her school community as she prepares to welcome all students back.
Helen Yapp became acting headteacher at the Great Cornard School in January after Wayne Lloyd stepped down following nine years at the helm – before being appointed permanently this month.
Mrs Yapp's first full day in post ended with Prime Minister Boris Johnson sending the country back into lockdown and a comprehensive home schooling programme resuming.
But with staff encouraged to take live remote lessons from within their classrooms and a full testing programme now in place, she feels the school is ready for all students to return to school next week.
Mrs Yapp said: "It has been a challenging time for everyone involved in education but everyone – staff, students and families – have pulled together and I cannot thank them enough.
"We wanted our teachers to be working from school, wherever possible, to help keep things as normal as possible, whether students were in school themselves or working from home.
"I think this has helped with the wellbeing of my staff who were able to come into work every day and it has certainly fostered an approach that we are all in this together.
"Our students have worked tremendously hard and the parents have been amazing and supportive.
"We are very excited to have all the students back next week – there is nothing compared to that buzz in school."
The school has planned a staggered return to school next week with testing taking place on a rota between Monday and Wednesday and the entire school back in classrooms from Thursday.
Reflecting on her first few months, Mrs Yapp added: "My heart has always been with Thomas Gainsborough School and I wanted to offer continuity when Mr Lloyd left.
"He did so much good work that we wanted things to remain in place, especially during the first few months of this year.
"It is also really important to keep building on his fantastic work and that is the intention of everyone connected with the school."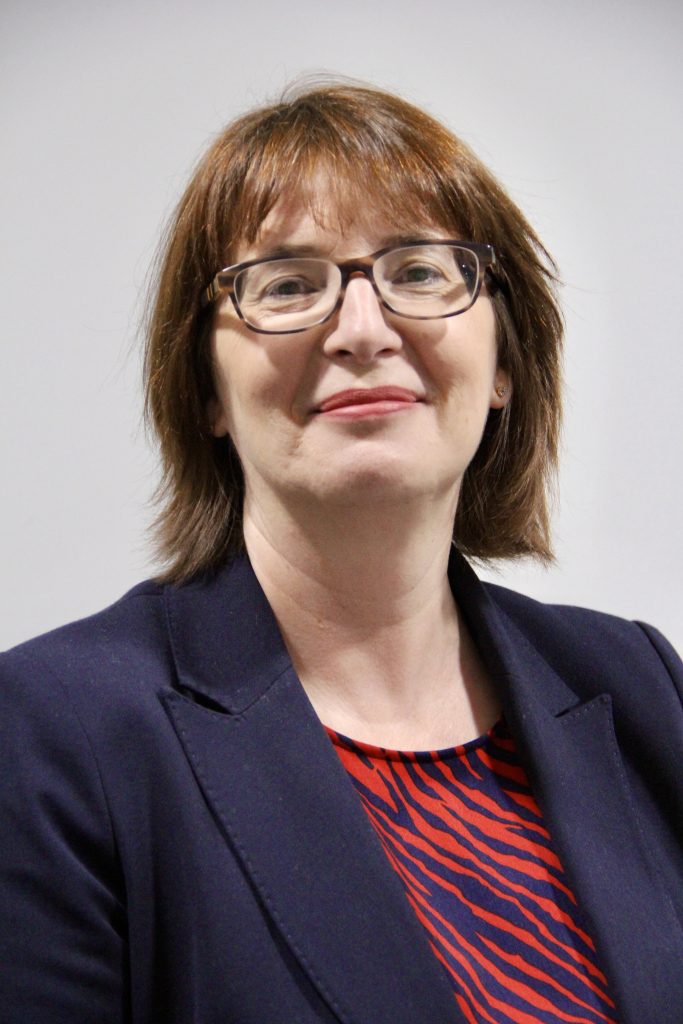 Our family of secondary, primary and special schools are all looking forward to fully reopening from Monday 8th March.
Following the announcement of Prime Minister Boris Johnson's 'roadmap', Tim Coulson, Chief Executive of Unity Schools Partnership, has made the following statement:
"We are delighted that we will be able to welcome back all children and that they will be able to see their friends and resume their studies.
"We have been very impressed at how well children have engaged with the work provided for home learning and we are very grateful for all the support provided by their parents and carers.
"Staff across all our schools have done an amazing job in juggling in-school lessons for vulnerable and keyworker families and offering a comprehensive home schooling programme.
"We now look forward to welcoming all pupils back. We plan to help children make up lost learning time over the next year and will look to make effective uses of the Government's additional support, including additional tutoring for disadvantaged through the trust's recently established tutor agency, SP Tutors."