The Central Team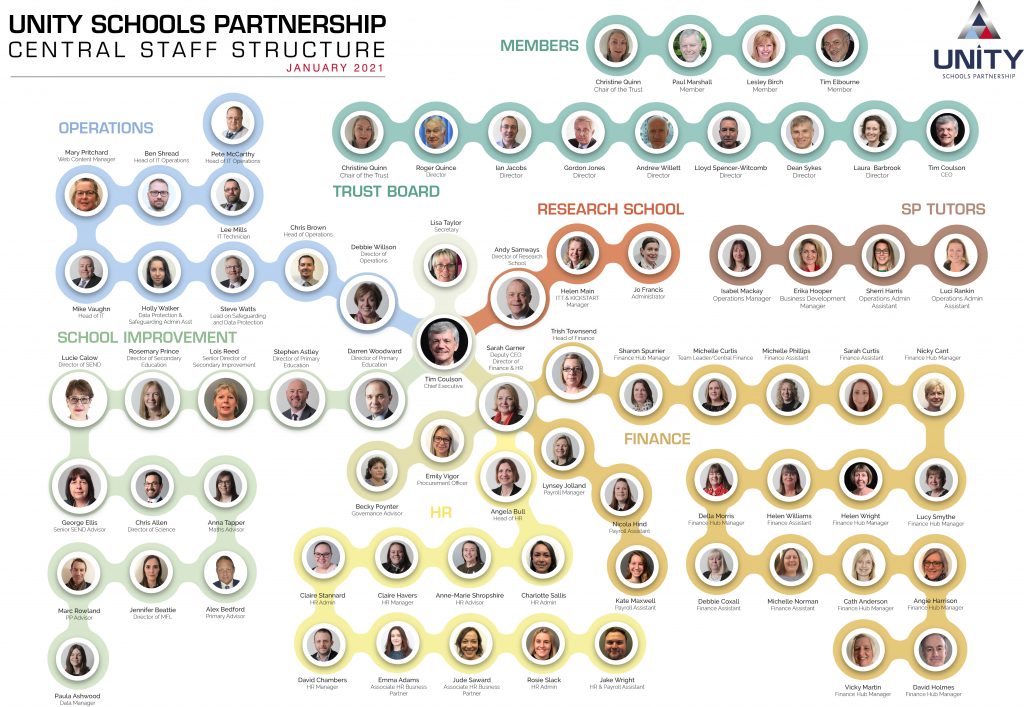 Meet the Executive Team
The Executive Team report to the Chief Executive (who has the delegated responsibility of operations). Each member of the executive team (known as Directors) is responsible for a management function which directs the Central Team and supports the family of schools. Please see the Governance page for more information.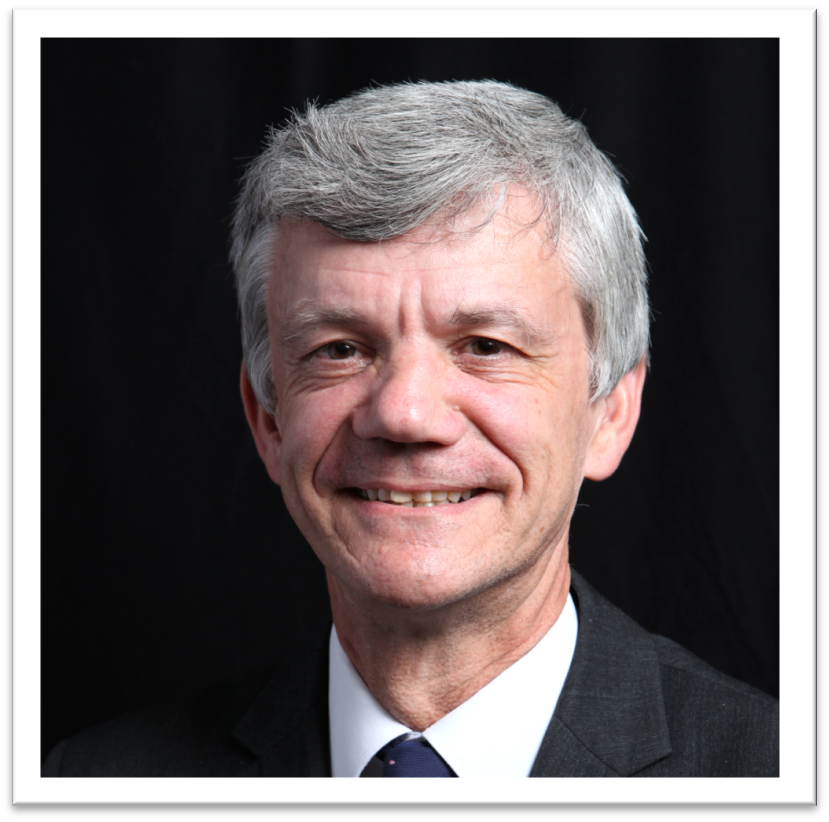 Chief Executive
Tim is Chief Executive of Unity Schools Partnership.  He was previously a headteacher in London, national director of the national numeracy strategy, director of education for Essex County Council and a Regional Schools Commissioner.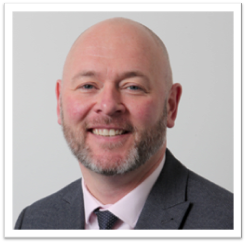 Director of Secondary 
Stephen joined the trust in September 2018 as a Primary Director of Education.  Previously Executive Headteacher of two coastal primary schools in Norfolk, Stephen has held senior leadership roles in both primary and secondary schools across Lancashire and Norfolk.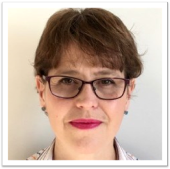 Director of SEND
Lucie joined the trust in June 2020 and supports SEND across special schools, specialist SEND units and mainstream provision. Lucie has opened and led a successful all-age (nursery  to Year 14) special school and had Ofsted experience, inspecting special schools, mainstream secondary schools and children's centres.
Her particular interest is in meeting the emotional and mental health needs of pupils with complex needs.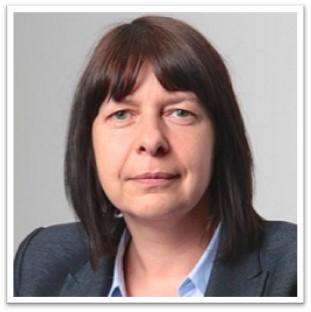 Director of SEND
George joined the Trust in 2013 as the first headteacher of Churchill Special school successfully opening it and leading it through two outstanding Ofsted inspections. Prior to this she has been headteacher at a mainstream primary school which hosted a specialist dyslexia unit.  In her role George supports SEND across specialist SEND units, special schools and mainstream provision.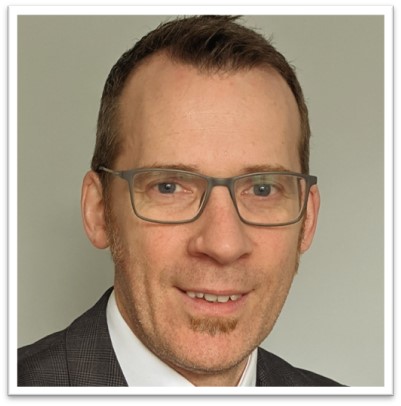 Director of Primary
Matthew joined the trust in January 2017, working as Headteacher of Woodhall Primary School, Sudbury. Previously headteacher of a junior school in Essex, Matthew has over 20-years experience working in education including a period at the Department for Education.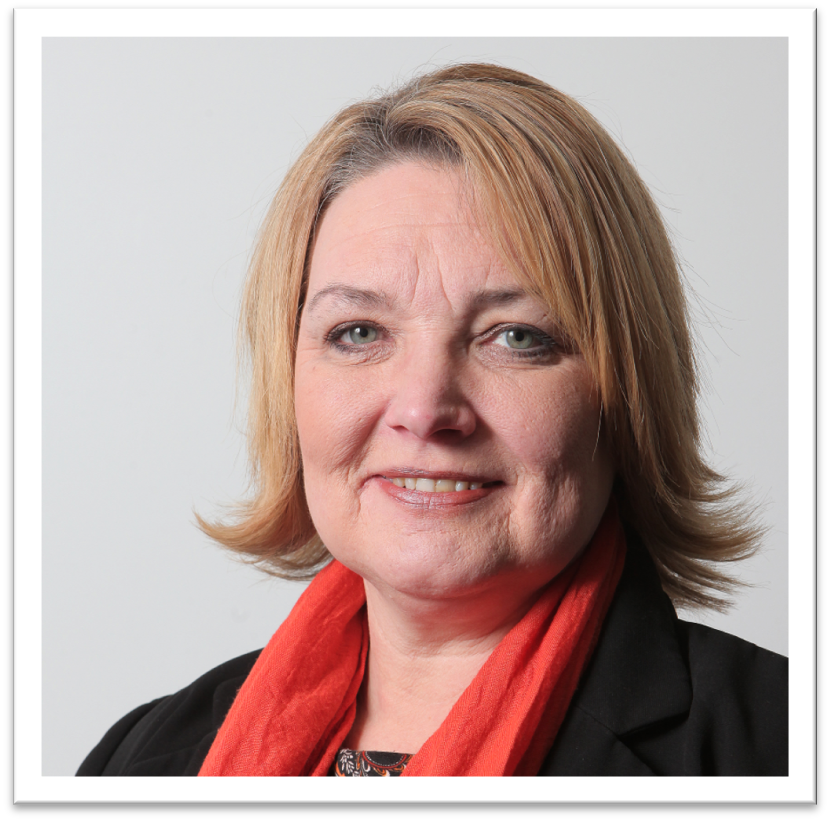 Deputy CEO and Director of Finance and HR
Sarah joined Unity Schools partnership in 2017 as our Trust Director of Finance and HR. Prior to joining UnitySP, Sarah worked within the Care Sector, as Finance Director for The Holmes Care Group and Essex Cares (ECL) and supporting two very worthy charities, VoiceAbility and The Eve Appeal. Sarah got the bug for Education when volunteering as a school Governor and later as a Trustee within a smaller MAT.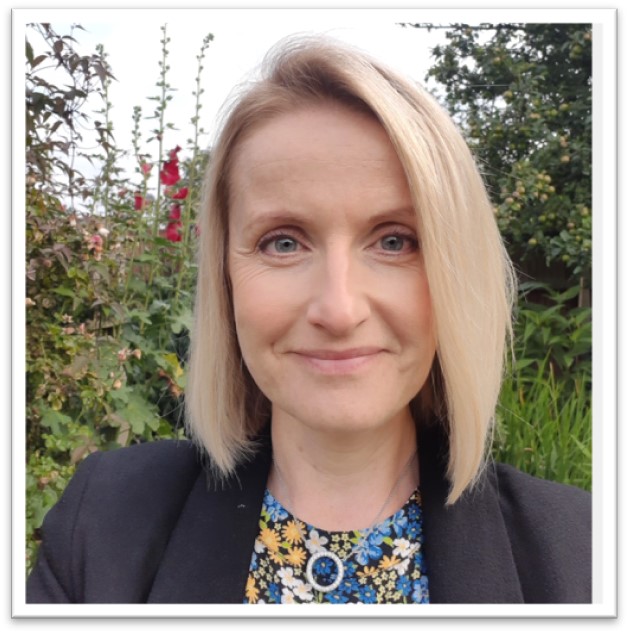 Director of Primary
Toni joined the trust in September 2019, working as Headteacher of Westfield Primary Academy, where she is currently Executive Headteacher. Prior to that, she worked as a Headteacher in Great Cornard. Toni has 21 years of experience working in schools across London, Essex and Suffolk.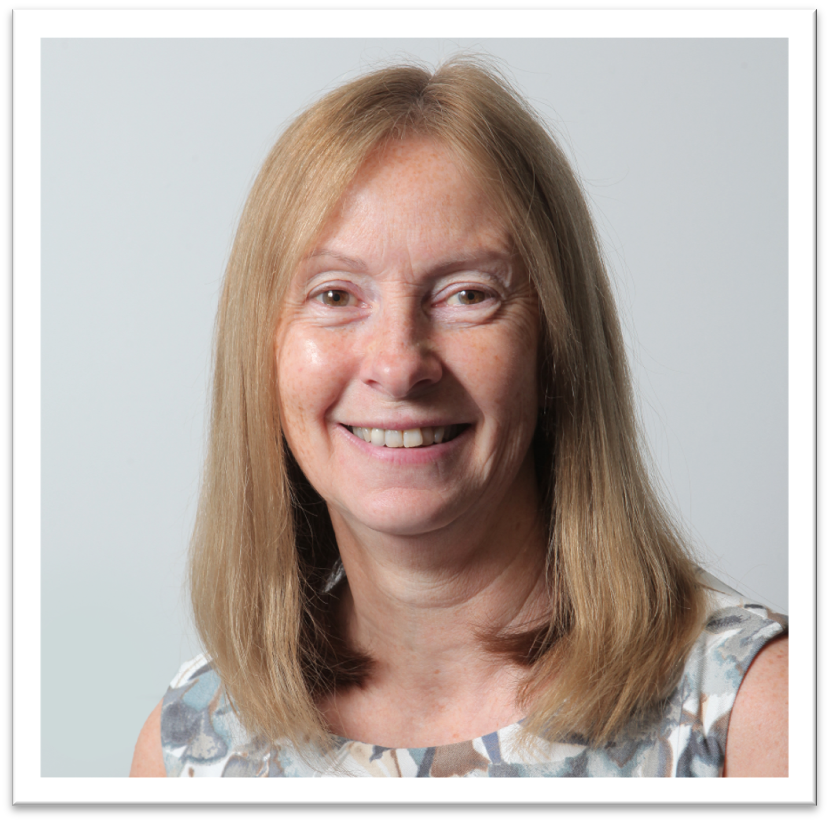 Director of Secondary Education
Rosemary is Director of Education focused on our Secondary Schools. For many years she led schools in London and Essex latterly using this experience to contribute to Ofsted as a school based inspector. She then moved to lead the Secondary Advisor team at Essex County Council before spending time leading and managing the East of England and London Education Advisors for the DfE.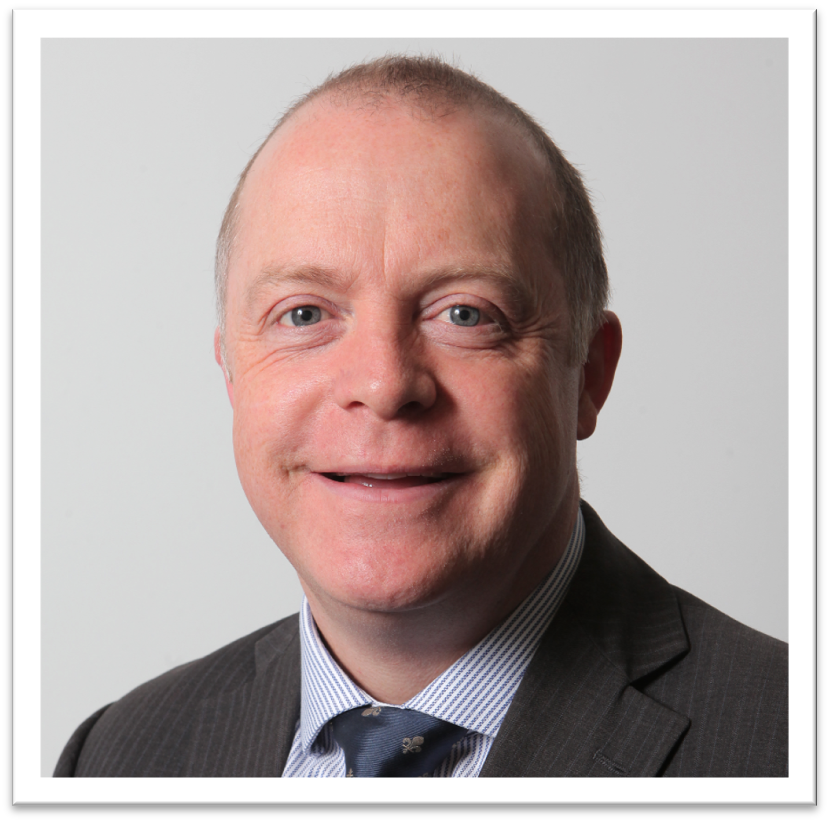 Andy is Director of Unity Research School and Unity Professional Development.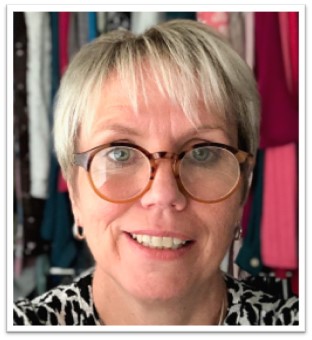 Trust Secretary
After beginning her career in the hotel industry, Lisa has worked in schools for 27 years, both primary and secondary. As Trust Secretary, her main responsibilities are to support the Executive team and the Trust Board.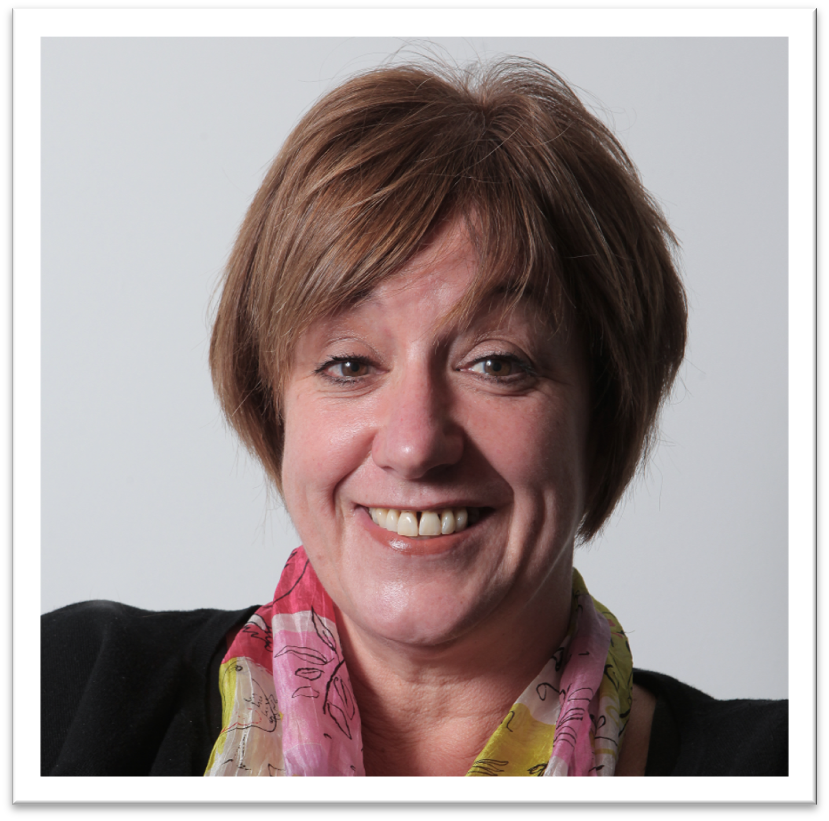 Director of Operations
Following a career in banking Debbie joined Samuel Ward Academy in 2008 as School Business Manager. In 2010, Samuel Ward became one of the first schools in Suffolk to convert to Academy status. In her role Debbie was integral to the successful conversion. As Director of Operations for Unity Schools Partnership Debbie  oversees the operations of existing schools, assists with conversions and project manages the new school building programmes.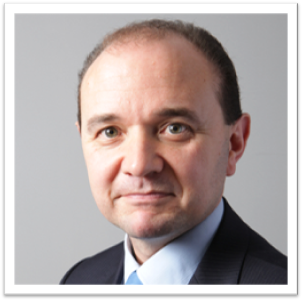 Director of Primary
Darren joined the trust in January 2015. Previously the Headteacher a primary school in  Kedington for 8 years, and an LLE for Suffolk, Darren has worked in several schools across Hertfordshire, Essex and Suffolk.
Meet The Trust Board
The Trustees
The trustees are the charity trustees (within the terms of section 177(1) of the Charities Act 2011) and are responsible for the general control and management of the administration of the trust in accordance with the provisions set out in the memorandum and articles of association. The board of trustees is the accountable body for the performance of all schools within the trust and as such must: – Ensure clarity of vision, ethos and strategic direction – Hold the executive to account for the educational performance of the schools and their pupils, and the performance management of staff – Oversee the financial performance of the trust and make sure its money is well spent Because trustees are bound by both charity and company law, the terms 'trustees' and 'directors' are often used interchangeably. We use the term trustee as it avoids the possible confusion caused when executive leaders are called directors but are not company directors and trustees.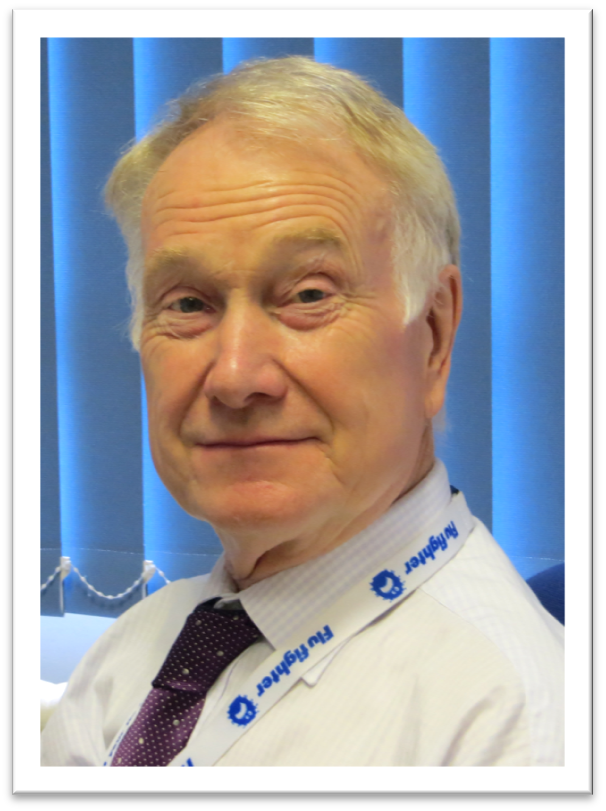 Roger is a former Royal Marine, economist and has worked in business for most of his professional life. Formed public policy consultancy in the 1980s of which he is currently a non-executive director. Been Chair of West Suffolk Hospital for the last 10 years, prior to which he was a director of a large property company. Has been Chair of the Theatre Royal, Bury St Edmunds. for the past year and for the last four years has been a trustee of Emmaus Suffolk, a homeless charity.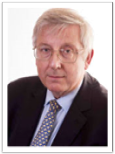 Gordon Jones is a qualified Chartered Accountant, he worked as a Finance Director in the City of London. He has been chair of the Suffolk Governors Forum and a member of the School's Forum. In his business life he controlled and managed service companies as both client and provider.
In 2013 Gordon was elected to Suffolk County Council as the member for the Stamford division and was immediately appointed Deputy Portfolio Holder for CYP services. In the recent SCC reshuffle he was promoted to cabinet as the Portfolio Holder for Children's Services. He also sits on the Suffolk Health and Well being Board, Suffolk Safeguarding Board, Layham Quarry Liaison Group and Tattingstone Quarry Liaison Group.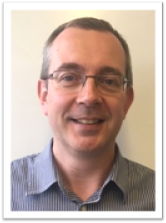 A civil servant for over 20 years, Ian has worked on policy development and delivery across a number of departmental agendas, including Home Office, Communities and Local Government and Education. He has held roles within the Department for Education include Free Schools policy and implementation, Education Funding Agency oversight of the academies programme, and more recently, supporting the Regional Schools Commissioner for the East of England and North East London. This work has enabled him to develop skills and experience in financial management, legal frameworks and governance.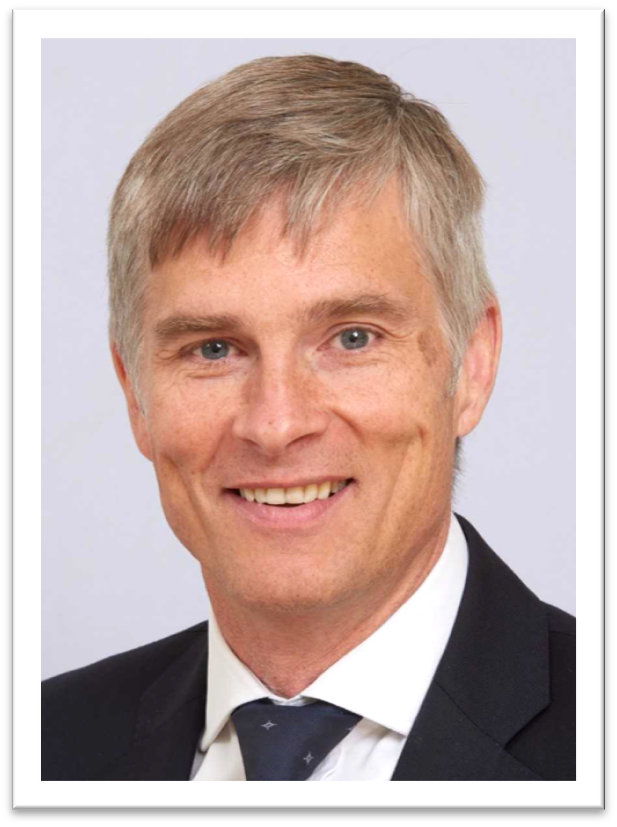 Dean is currently Operations Director for Inchape PLC with responsibility for their Emerging Markets business which spans Europe, Africa and South America. His career has encompassed a varety of senior leadersip positions in multi-site businesses that have ranged from his current automotive role to banking, telecoms and leisure.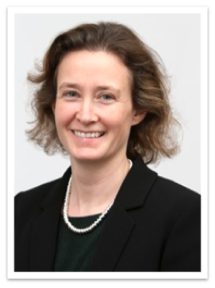 Laura was educated at Corpus Christi College, Cambridge and read Natural Sciences before completing a PhD in biochemistry. After this she qualified as a chartered accountant and spent 10 years at EY including a secondment to Palo Alto, California. She then had a variety of roles in industry including at Rio Tinto, the global mining company, Travelex and Avon Products Inc. Laura is currently the Group Financial Controller for National Grid plc.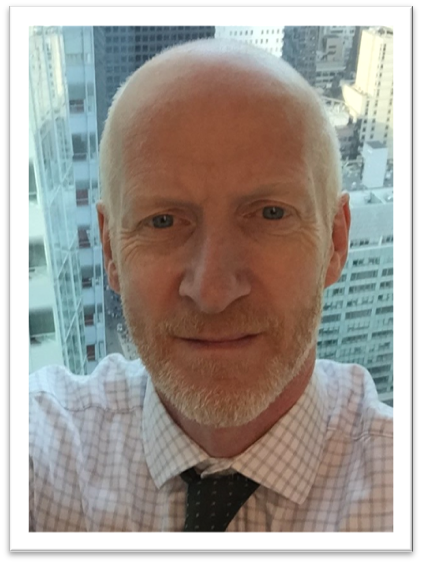 Andrew worked in banking for over 30 years in Tokyo and London. His career included a number of senior leadership positions, most recently at Lloyds Bank. He has extensive experience of running and managing large teams in complex business environments, with a deep appreciation of how to work within a highly regulated environment, strategic business planning and the importance of building effective teams.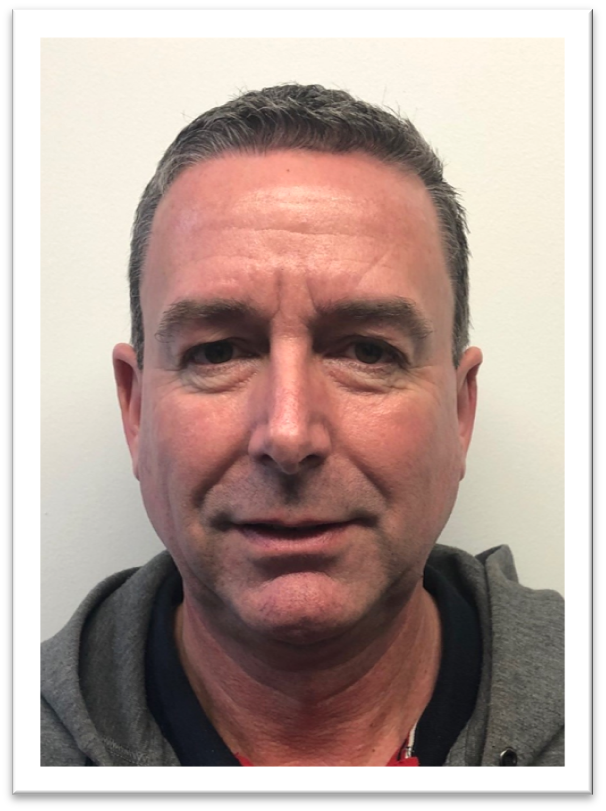 Lloyd is an experienced HR Director, predominantly in Financial Services FTSE top 20. His career has a distinctive combination of early operational and line management experience in banking, combined with progressively more senior HR roles, both generalist and the full range of specialist areas. Latterly Lloyd has completed a number of varied interim and consultancy assignments, across a range of sectors including, Healthcare, FMCG and Public Sector. Previously he was a Trustee Board Member of the Bank Workers Charity (BWC) – a UK Charity dedicated to supporting all bank workers and their families.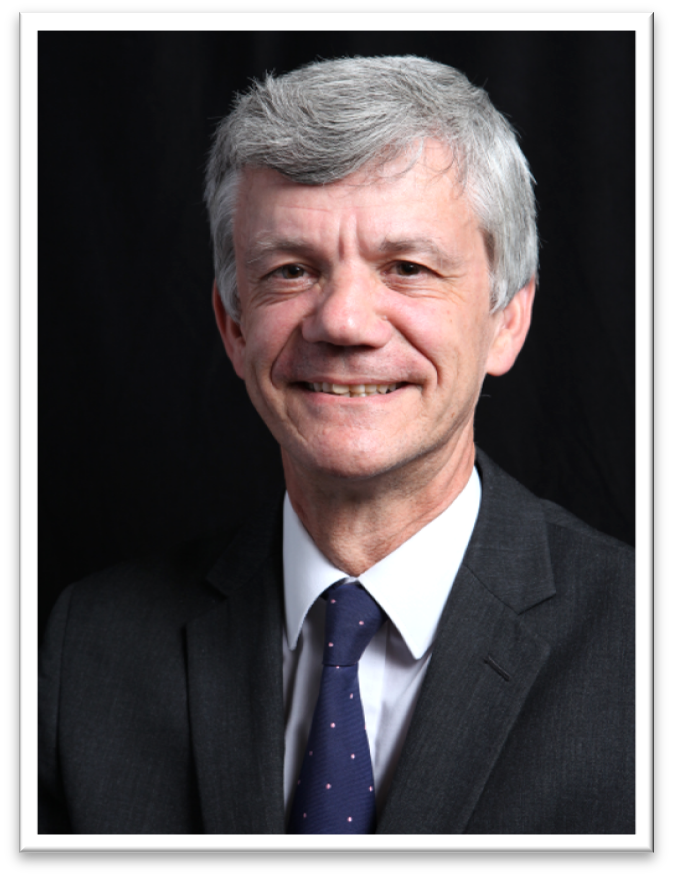 Tim is Chief Executive of Unity Schools Partnership.  He was previously a headteacher in London, national director of the national numeracy strategy, director of education for Essex County Council and a Regional Schools Commissioner.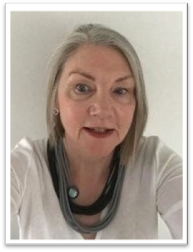 Chair of the Trust & Member
Born in Manchester, Chris studied English at Leeds. She remained in Leeds as a secondary English teacher, teaching in two schools. She moved to Birmingham to take up the post of Head of Year at Ninestiles School. She became a deputy head there and then, as part of the Ninestiles Federation, became headteacher of two schools leading their improvement. She returned to Ninestiles as Head in 2004, became Principal in 2007, and led its conversion to an academy in 2011. By the time she left there in 2016, it was part of a multi academy trust of four primary schools, three secondary schools with a sixth form college about to join. She retired as Regional Schools Commissioner for West Midlands in 2019.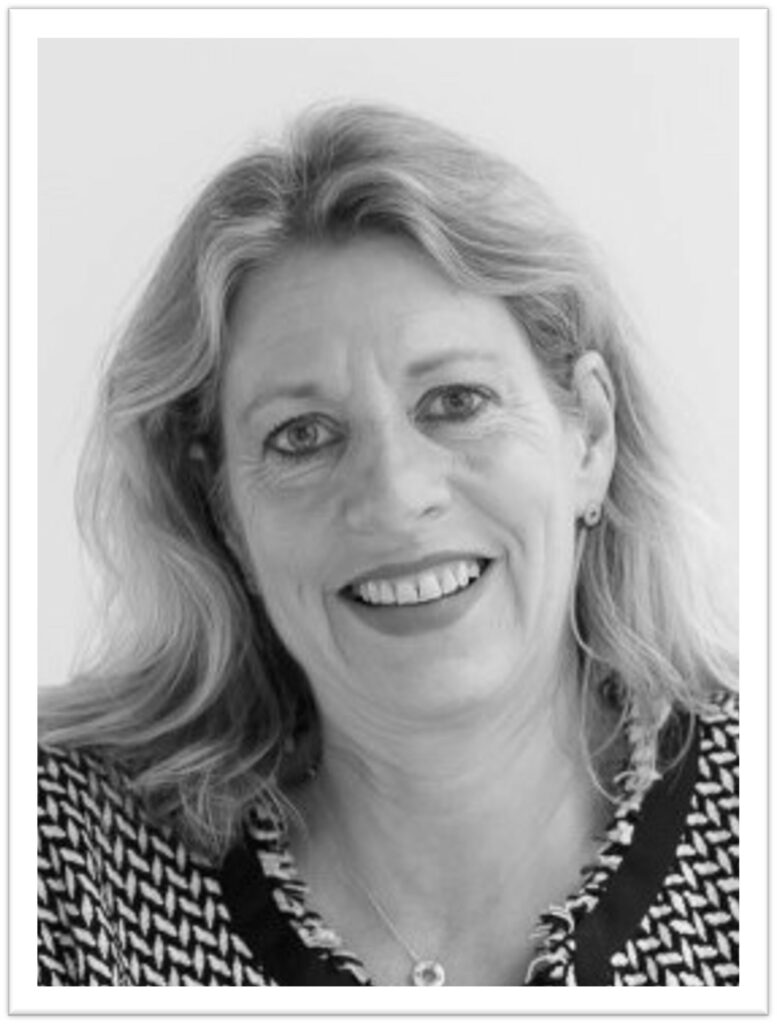 Janet has a portfolio career within the education sector working in several sectors including international schools, EdTech, assessment, Higher Education and English language.  She has a broad business background with experience in senior leadership roles in aviation, international education, publishing and professional services.
Janet's most recent, permanent role was as a Director of Cambridge International Education which provides education programmes and qualifications to schools around the world.
The Members
The members of the trust have a different status to trustees. The members appoint trustees to ensure that the trust's charitable object is carried out and so must be able to remove trustees if they fail to fulfil this responsibility. Members are responsible for approving any amendments made to the trust's articles of association. In order to retain a degree of separation of powers between the members and the trust board, and in line with DfE expectations, the chair of the trust board is the only trustee who is also a member. Members are not permitted to be employees of the academy trust.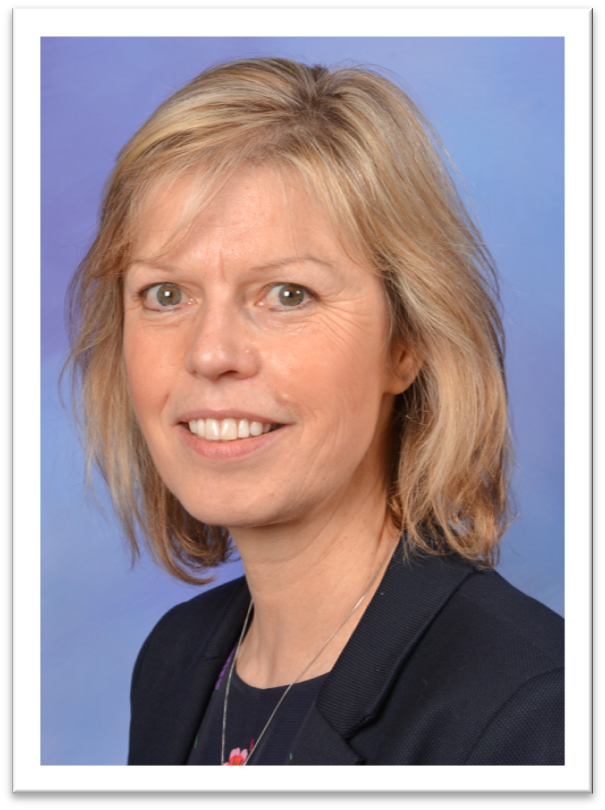 Following extensive teaching experience working in schools in London, Hertfordshire and Cambridgeshire, Lesley Birch was appointed Headteacher at Histon & Impington Junior School in 2001. Histon & Impington Junior School has an Ofsted judgement of "outstanding". Lesley became a National Leader of Education in 2009, and subsequently the Junior School was designated as a National Support School, working with other schools to enhance and improve educational standards. As a result of the outreach work, Lesley was appointed Executive Headteacher of the then struggling Hatton Park Primary School. It has since been awarded a "Good" in 2014.
Lesley helped pave the way towards the formation of CPET on 1st December 2012 and was appointed as Executive Principal in September 2014. CPET schools have subsequently benefited from the freedoms and flexibilities of academy status, sharing best practice and working together in order to secure excellence for all pupils, all under Lesley's directorship. Histon & Impington Junior School is also a Teaching School, part of CTSN and Lesley is a Teaching School Council Representative for the Eastern Region.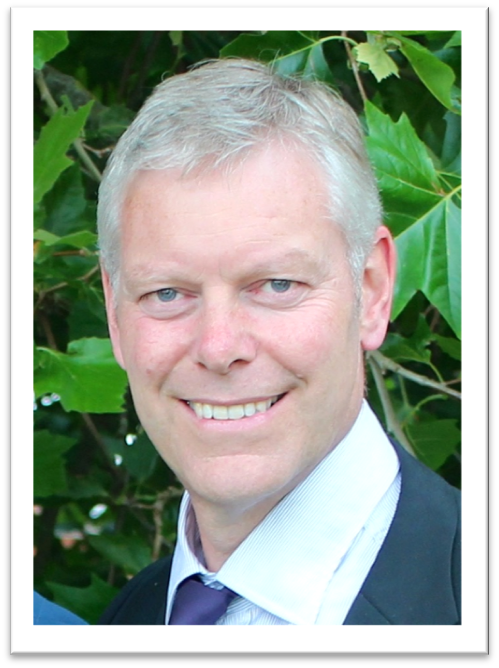 Paul retired from the Police Service in 2014 following a 34 year career with the Suffolk Constabulary reaching the rank of Deputy Chief Constable.  In 2015 he was awarded the Queen's Police Medal for distinguished police service.
On retirement he was appointed an an Independent Chair of School Improvement Boards holding Head Teachers, Chairs of Governors and the Local Authority to account for rapid and sustainable improvements in pupil outcomes.  This led to other roles within education including being appointed as a chair of Interim Executive Boards, supporting and strengthening Governing Bodies and advising on the performance of Head Teachers.  Since 2016 he has run his own management consultancy business.
In his spare time Paul is the Chair of Governors at Norton CEVC Primary School and a Trustee of a charity linked to the Sexual Assault Referral Centre (SARC) in Suffolk.  He has lived in Suffolk all his life.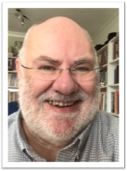 Tim Elbourne is a Member of the Trust, on behalf of the Church of England Diocese of Chelmsford.
A priest of the Church of England, he has been Diocesan Director of Education at the diocese since 2013. The diocese is England's second largest in terms of population and spans all of historic Essex and five East London boroughs. We currently support 139 Anglican schools with about 29,000 pupils, co-sponsor a UTC and operate a small nursery chain, Sparrows Childcare.
Before coming to Chelmsford Tim fulfilled a similar role for 15 years in Ely Diocese (Cambridgeshire, S. Peterborough and West Norfolk).  Previous roles have included university chaplaincy at the University of York; clergy and adult education in North Yorkshire; parish ministry in Tottenham and West Yorkshire. He trained as an English teacher before ordination over 30 years ago and taught for a short time in Trinidad. Tim grew up in a district of Salford and undertook his degree, PGCE and ordination training at Selwyn College and Westcott House in Cambridge. He has supported Liverpool Football Club and Lancashire County Cricket club for about 40 years and since moving to Essex has re-discovered the joys of playing acoustic blues guitar: sometimes helpful in grandparental duties.