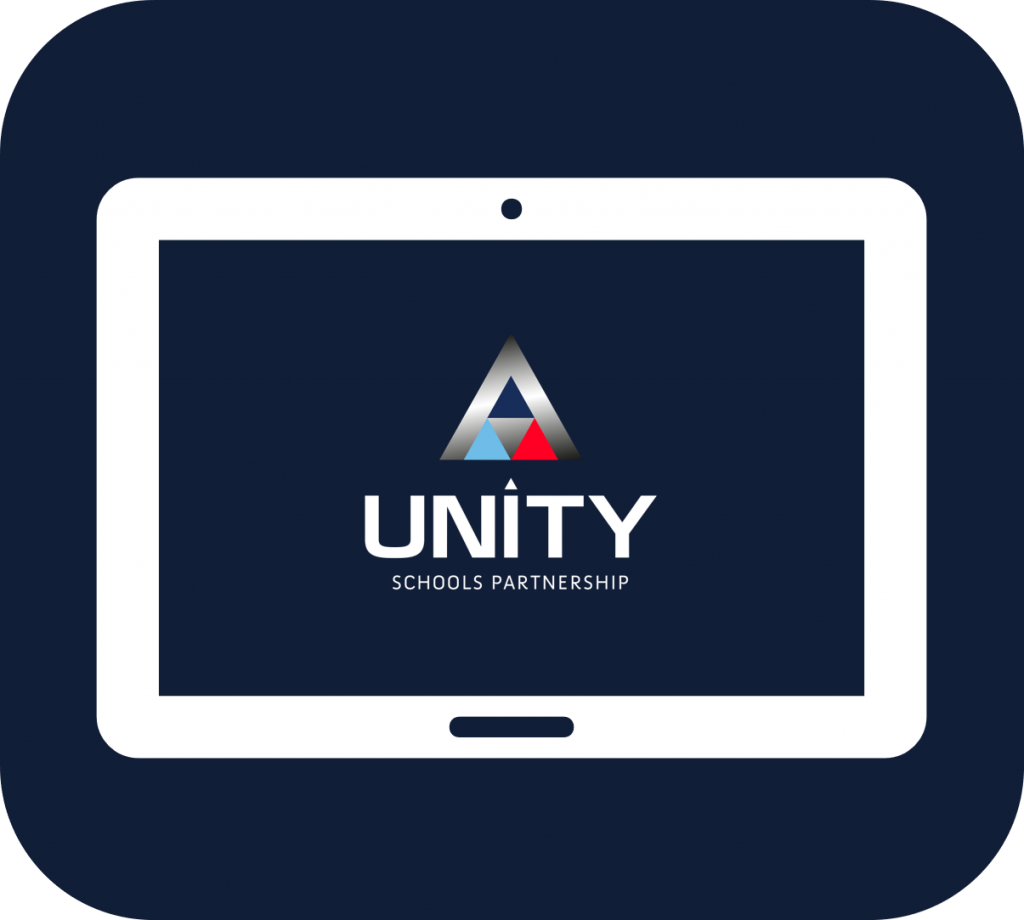 Unity iLearn
Unity iLearn is our 1:1 iPad project that will see all children in Year 4 to Year 6 have their own iPad to learn with in class and to take home, over the coming years. We are convinced that it will inspire our children to take their learning further and give them a greater chance to maximise their progress. Please see below for further information about our project and how we see it shaping the learning of our Key Stage 2 pupils over the coming years.
---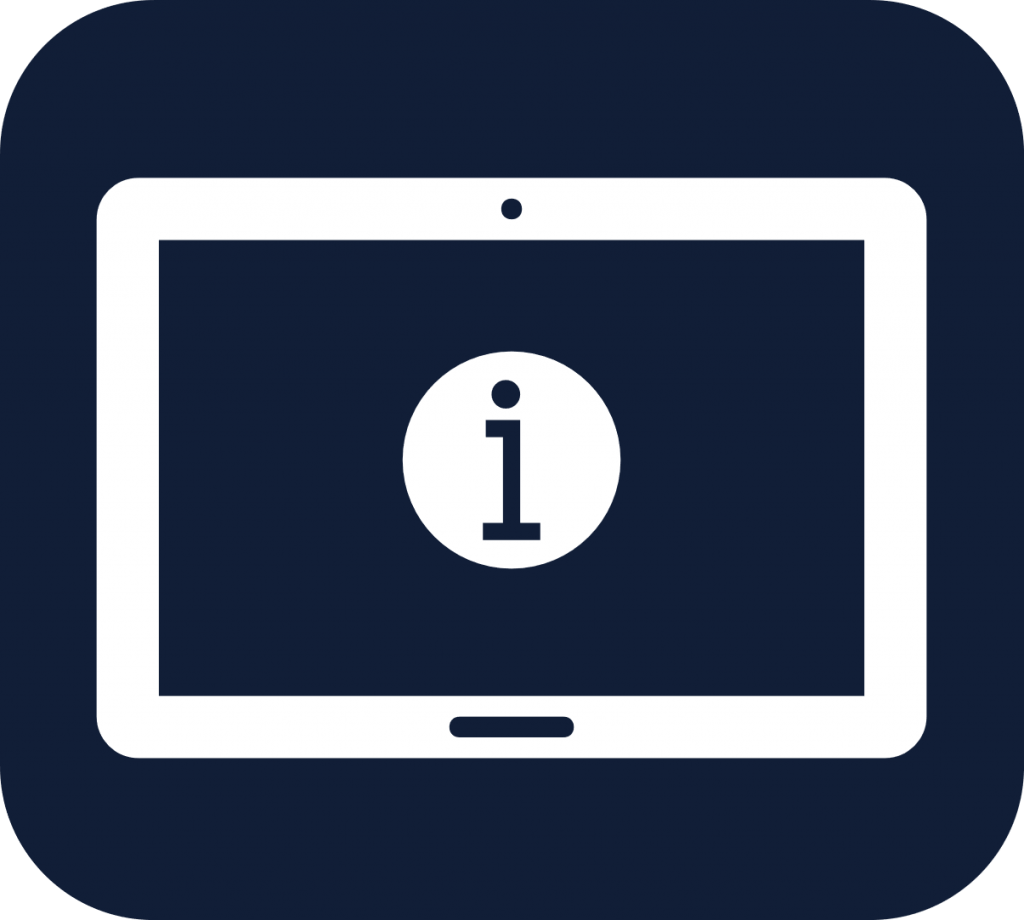 Project Overview and Benefits
Why iPad and what are the benefits?
iPads are a powerful educational tool that increase student engagement and inspire creativity. They can be used for a huge range of purposes that bring the curriculum to life and provide endless learning possibilities. This maximises student learning and development both inside and outside of the classroom.
As the requirement for digital skills continues to grow, the use of iPads in schools is becoming more commonplace. Where iPads are used in school on a regular basis, research has shown that they improve maths, English and communication skills, and support an increase in achievement.
Apple has a strong focus on education and providing products for learning that spark the imagination and enable students to express themselves. There are over 180,000 educational apps on the App Store and iPad seamlessly integrates with other products, such as Google Classroom.
iPads are known for their ease of use and offer a range of essential features such as all-day battery life, outstanding privacy and e-safety, and excellent collaboration tools.
---
How will iPads be used as part of teaching and learning?
iPads are fully integrated into the Unity Schools Partnership's curriculum. Through Key Stage 2 the pupils access curriculum content to support their learning and to gauge their progress through quick quizzing. Feedback on their learning from teachers will be quicker and more detailed.
The core apps and subject-specific apps on the iPads are highly engaging and foster creativity and deep learning.
The iPads will be for use in the classroom and at home. Pupils will bring them into school every day and take them home every night.
Pupils will be able to save their work into an app that can be accessed by teachers for marking, assessment and feedback to children. A range of educational apps will be downloaded on to the iPads and homework will be set that can be completed on the iPad, providing an engaging learning experience for pupils.
New apps will be introduced throughout the school year and students will have the opportunity to explore different apps to enhance their independent learning and build upon their interests.
---
What's the impact of iPads?
We continuously enhance our curriculum to make learning more impactful and to ensure that pupils gain the skills required in the modern world.
The use of iPads plays a critical role in this by increasing engagement in learning, encouraging creativity, collaboration and critical thinking. This project will provide pupils with essential digital skills to maximise their achievement and future success.
Evidence shows that where similar projects have been run at other schools, they improve maths, English and communication skills, and support an increase in achievement. As an example, at one school, attainment increased by 20% for pupils who used iPads and there was a huge increase in engagement in learning.
---
FAQ's
iPads are a powerful educational tool that increase pupil engagement and inspire creativity. Based on extensive piloting over the last 3 years, we have found that they can be used for a huge range of purposes that bring the curriculum to life and provide endless learning possibilities. Pupils can collaborate on classwork in and out of school and access additional resources with ease.
iPads offer a huge range of benefits including:
the improvement in pupils' maths, English and communication skills, and an increase in achievement (as shown by research from other similar projects)
the development of essential digital skills required for a pupil's future career
the ability to bring topics and knowledge to life in visual and creative ways
making learning more engaging and relevant to pupils by learning through media and technology they are used to
enhanced marking, assessment and feedback for pupils
The project took place across 4 primary schools in Year 3 and Year 4, starting in January 2019. It has continued since with a further 6 schools joining between September 2019 and September 2020 in various KS2 year groups. The results showed high levels of engagement, pupils appreciating the more personalised feedback and teachers reporting a clear reduction in their workload, thus enabling them to spend more time on preparing lessons.
The research paper is secondary based and can be found at:
https://books.apple.com/gb/book/driving-change-improving-outcomes/id1346750660
Page 31 recognises gains over time. We are aiming for a similar uplift in primary.
Primary examples of increased attainment include:
Layton Primary, Blackpool – link here
https://books.apple.com/gb/book/layton-primary-school/id1315584477
Other case studies are available.
Enhanced marking refers to the practice of voice recording marking over various elements of a photo of a child's written work. The child then can access those comments very easily as they would not be required to read them but instead listen to their teacher. More can be recorded spoken in less time than can be written down – more feedback personal to the child's learning, time saved for the teacher.
All pupils would have instant access in class, in any lesson to the device, so could for instance use TTRS or Sum Dog in any maths lesson where the teacher chose to, and not when it is their turn in the week shared across the 7 classes.
The iPad has many tools built in that enable it to support children in a number of different ways. As well as quick access to apps to practise their times tables or to take a quiz on their Science or on the book they have read, the iPad has a number of accessibility tools built in. These can support all children including those with additional needs, such as speech to text recognition and language packs for children new to English.
There are a number of children with special educational needs who do not have an EHCP who we think will benefit from use of an iPad. If a child's EHCP requires an iPad, that would be provided.
We have seen that it provides new and effective ways to share work with fellow pupils and aids teachers' marking and feedback.
The iPad is a much more efficient and time saving approach to marking, utilising technology. Dojo does not have the organisational facilities Showbie does to manage large volumes of work, nor does it provide the additional software within the Showbie suite which we will fully utilise. Showbie also has built in video facilities which several of our schools used in lockdown, rather than Zoom.
Children will continue to have direct personal contact with a teacher and continue to work in groups directly with a teacher. This will not change. The app enables cooperative work between children, enables peer feedback on work and enables the teacher to share bespoke resources to individual children.
Children will not be staring at the screen all day. As teachers and pupils gain experience they will utilise more and more in lessons the technology where they can identify enhancements and timesaving such as rapid formative assessment.
The camera can be used in many ways such as recording the process and progress of a Science experiment, the 'making' stages in DT, a PE routine in dance and gymnastics, a piece of drama, a green screen recording to orally demonstrate their understanding. For example we have seen children present a recorded weather report in their Geography unit on weather, utilising the vocabulary they have been taught and with a Green Screen background enabling them to creatively enhance their work. All of this recorded work would be able to be shared with parents at home, any day.
Pupil peer-to-peer feedback is an effective tool used to improve learning in class. The iPad can facilitate annotations on a pupil's work by another pupil without recording on their actual written work. This is but one of the many benefits we have identified of having the device in class all of the time.
As an example, the pupils will use the Showbie suite which includes an extended version of Socrative, a quizzing tool, the main Showbie platform which enables photos of work to be shared/uploaded so that teachers can assess and parents can see what their children have learned, that typically would be left to 2-3 parent evenings per year. Each day's work can very quickly be photographed and shared with parents daily.
Teachers will use Apple Classroom to enable them to distribute/share/receive files to/from children, which cannot work with non-Apple devices.
Our schools makes excellent use of the trust-wide primary curriculum materials – this includes over £100,000 investment in books for our reading programme. Each year we revisit our implementation plan and refine it to further support teachers and pupils to make the most of the device.  Support will be provided for parents through workshops.
No, teachers remain responsible for their classes. The materials provided aim to reduce the task of every teacher developing their own materials so that teachers can focus on adapting them to meet the needs of their pupils.
There will be regular training throughout the year, often through short video examples and the Trust is also providing in class support throughout the year and external specialists.
As they do for all aspects of teaching and learning.
We will run workshops for parents through the year and record them to make them available to watch at a convenient time. This will be designed to support parents in how to learn alongside their children and make the most of what the iPad can do.
The Trust continues to fund iLearn with an expected contribution from parents towards these costs.
The Trust is underwriting these costs centrally.
The Trust is subsidising the costs so it is not just passing on the discount gained from bulk purchase but further reducing the price.
Some specific comments:
– accidental damage of the Apple pencils is rare; we have not had any Apple pencil break in schools that use it; the most common element is that the nib needs replacing which we will source and pay for; accidental damage cover is not available for the pencil.
At present we will have two payment options – a monthly payment of £10 for 36 months and a second option for a single upfront payment of £420 that can be made. A similar package including all of the elements provided in this iPad for learning programme would cost in excess of £500. If you choose the monthly payment option, then after 3 years you will be able to purchase the iPad, case and pencil to keep for £60.
The first payment would be taken in September.
The device is for learning which is an important distinction. We are aware that many children play games on a wide range of devices and machines.
We understand that finances are tight and this is why we have kept the price down as far as we can. We are convinced that to help learning recover over the coming years and to have a plan in place for remote learning should further issues arise, that this is the best solution. We know that there are more families claiming benefits and we expect to be able to cover costs of iPads for families where this is the case.
An iPad retails currently at £319.
An Apple pencil costs £89.
Bought together they cost £408 and the typical longest period of interest free credit would be 6 months, so £68 per month.
A rugged case with built in screen protector costs £23.
An extended 3 year warranty costs £140.
In total these 4 items would come to £571.
We are pricing the set at £360 using Trust reserves/funds to subsidise this price.
This is to spread the cost out on a monthly basis rather than have higher payments for the approximately 9-10 months of school year.
Trust funds are being utilised to subside for families with 2 children as we very much appreciate that families with two children in those year groups would need to find additional money.
The Trust/school is supporting a further discount of £2 per month to bring a second child's iPad down to £8 per month.
At the end of the contribution scheme, parents will be able to purchase the iPad outright. To be clear: this is a Unity Schools Partnership iPad until the end of the scheme, and then it can be yours for a relatively small final payment.
How are we going to prevent pupils whose parents cannot afford this or don't have access at home from being disadvantaged?
Families who feel that they are unable to afford the full amount in this payment plan are invited to contact their school directly in order to discuss the financial contribution parents are able to afford and the financial help that may be available to enable your child to have an iPad, pencil and case.
Yes this would be enabled.
The final payment reflects the residual value of an iPad after 3 years.
We strongly believe that Unity iLearn will significantly enhance teaching, learning and pupil outcomes. Evaluation from similar projects at other schools shows this is this case.
While we would encourage all families to take part, it is your right to choose not to do so. We may be able to provide a very limited number of iPads for loan during school time but these would not be able to be taken home. If we do not get support from the vast majority of parents then the scheme will have to be reviewed.
We respect parents' choice. Their children will continue to have the education as provided now by the school but not the additional opportunities at home we envisage from use of iPads. The children whose parents decide not to take part will have access to an iPad daily but will not take it home. We recognise that this is a significant financial outlay for parents and would welcome any further suggestions on funding the project.
Nationally education funding is increasingly stretched. The funding we are able to allocate to digital technology needs to cover a multitude of things including our network, ICT school devices, teachers' devices, printers, Wi-Fi, software and apps etc. Unity iLearn is over and above this, which is why we have to ask our families to make a contribution. Without that help of parents/guardians, the programme would not be able to go ahead.
The iPad provided is purchased through the Unity Schools Partnership with special educational discount pricing. Additionally, it comes with a 3 year warranty to cover the 36 months of the payment plan and Trust-backed insurance which will cover accidental damage and theft (of the iPad device but not the Apple pencil). If the iPad is damaged or broken, it will be replaced or repaired extremely quickly with no cost to parents in the first instance. Subsequent incidences of loss will have a £50 excess which will be charged to the parents concerned. In addition, the iPad comes with an Apple Pencil (digital pencil) and a case with a glass protector which will help to protect the iPad from accidental damage – no other case may be substituted and used by your child for the duration of the 36 month payment plan. Finally, the device has management and security/safeguarding software installed. A similar package including all of the elements in the Unity iLearn package would cost in excess of £500.
Dealing with warranty queries regarding device failure will be consistent with every pupil/parent and it will be stress free. The device will have additional cover provided by Unity Schools Partnership and extended beyond the standard Apple warranty in the first year. Devices which have failed will be replaced by the Trust once the failed device is returned to the school. No plan available elsewhere comes close.
We are aware that some parents may have bought devices during lockdown. As teachers will control the devices in class through a common app called Apple Classroom to enable sharing of resource, content, it requires all children to use an iPad. A home device would need to be the same model and the pupil would need a case to protect it and a pencil.
Each September, we will provide the latest release iPad with Wi-Fi. It comes complete with charger cable in the box. This iPad comes with some amazing accessibility features to help pupils with particular needs. This model will integrate with the infrastructure investments made by the Trust in each of the schools and will support your child's education over the next 3 years.
Unity Schools Partnership is not making any profit from this project, it is investing additional funding to support it. All money is used to fund the cost of the iPads, cases, warranty, Trust insurance and software to manage the devices. Unity Schools Partnership has invested significantly in upgrading classroom screens to interact with iPad, in staff devices, in upgraded wifi and much more to reduce parental contributions.
Should a family face financial challenges in the first instance, this should be discussed with the school. A solution would be based around each individual on a case by case basis.
The insurance does not cover loss. If your child loses their device, it must be reported as lost immediately to an email address and phone number to be provided in the Autumn. The device will then be put into Lost or Stolen mode. When this mode is activated, the iPad will be locked which will prevent it from being used. The iPad will also beep continuously showing its location. When this mode is activated then the last known location of the device becomes available to the IT team. This location will continue to update if the iPad is moved. This will help us to find your child's iPad. Pupils and parents/carers are responsible for taking care of the iPad including ensuring it is not lost. As such it is recommended that the iPad only be taken between school and home and is not taken/used anywhere else.
Responsibility for the iPad in school rests with the school and expects the child to look after it. We do not envisage the iPad being lost at school. Parental responsibility for looking after the iPad rests outside of the school.
Advice for parents/carers
The safety and wellbeing of our young people is our highest priority. Pupils should follow advice from children's charities and safety lessons they receive in school on how to stay safe on their journey to and from school. In addition, we also ask pupils to consider the below advice on how to look after their iPad on the journey to and from school. The key thing to remember is that in the unlikely event that someone your child does not know asks them for their iPad, they are to give it to them immediately. If an iPad is lost or stolen, it will not work for anyone else. We can lock any iPad that is reported missing, and we will then track its location and pass this information to the police.
Advice for primary pupils
Always keep your iPad in its specially made case. This will keep it safe if it's accidentally dropped, and it will protect the screen from anything else in your bag. When you are travelling between school and home, keep your iPad in your bag, out of sight. This will help make sure that your iPad does not get damaged or lost. You should only use your iPad outside when your teacher asks you to. Only use your iPad where you can hold it carefully. Accidents are more likely to happen if you're moving around. Wait until you get home or to school before you use it. If you damage or lose your iPad, don't worry! Just tell your parents and teacher as soon as possible. If we follow these rules we can keep our iPads safe!
Your child's iPad is covered by being part of the Trust scheme. Under the first claim, the iPad will be repaired (and if necessary replaced) with no additional charge or change to monthly payments. However, for any subsequent claims of accidental damage there will be an excess of £50 payable by the parent.
Ownership of and responsibility for each iPad rests with the Academy Trust, not the school. As will be referenced in the presentation, the iPad will have a 3 year warranty against faults, and we will provide replacement/repair should it be broken accidentally.
When we reach the final year of the scheme, parents will be offered an agreement in plenty of time for them to consider whether they wish to take over ownership.
Staff within each school are being trained to support iPad use and we will be able to help your child.
The Trust's IT technical support staff will also provide technical support during school hours, in the usual way to the school.
Pupils will still be expected to handwrite work alongside using their iPad. The iPad will be used to store work electronically making it easier to find, search and review. In addition, pupils can photograph handwritten work on their iPad. We expect that the children will record in their usual pen/pencil way as much as they currently do.
Children will continue also to record in books as now. The iPad is to enhance learning, support learning and give access to a wide range of resource, quickly.
Many in-school quizzes and tests will be undertaken using the iPad. In-school quizzes and tests undertaken using the iPad will allow swift and precise feedback to accelerate learning. Pupils in a number of countries around the world sit their exams electronically (rather than paper based) and our government are currently reviewing exam arrangements in this country. We want to ensure that pupils in our schools are prepared for the future no matter the format of national exams.
iPads will be fully integrated into our curriculum and used by pupils both in school during lessons and at home as part of remote learning. With the challenge we all faced with Covid-19 increasing the number of pupils having a personal iPad will ensure learning is seamless whether in school or, if the situation demands, remotely.
iPads will become part of a pupil's essential equipment and they will save work on an app that can be accessed by teachers for marking, assessment and feedback.
Each pupil with their own device means that they take real ownership of the device and look after it, learn how to use it effectively and develop appropriate skills in its usage.
When pupils are using the iPads in school they will only be able to visit websites that are safe. School's filtering systems will block inappropriate websites.
We have invested in software to also protect the pupils when they are on their devices at home. Not only does this software block and filter content of an inappropriate nature, it can also alert school leaders if a pupil searches for something that is inappropriate or unsafe.
We have an e-safety policy and an acceptable use policy to ensure that pupils are aware of how to keep themselves safe online.
These iPads will be fully managed devices and that means that the staff are able to control the pupil iPads, allowing access to only certain apps and even directing the iPads in class to a particular app or webpage.
Pupil iPads will be deployed with an app called Apple classroom. This allows teachers to monitor groups of pupils in their class enabling them to see every pupil iPad in the group in real time and see what is on their screen, in order to facilitate this method of teaching and learning.
Training will focus on effective short-term use of the iPad. It will not be used in every lesson, throughout the lesson initially but we expect it will end up being used in most lessons for a varying length of time. Written recording will still be our overwhelming approach to recording learning.
Many of the uses will involve using the camera or working collaboratively with other pupils.
A lesson with heavy iPad use may see it used as a quizzing tool at the start, to carry out 10 minutes of independent research in the middle and to photograph written work to swap with a fellow pupil to share feedback.
It would be difficult to set an exact amount. Some lessons will see them used for a short period at the start and end of lessons whereas others could see them used for longer.
The 'screen time' will not be constant as it will be an aid rather than the object of children's work in most cases. In some lessons such as Computing it will require more sustained time on screen.
Nearly all work would be stored in the cloud and these files would not be affected. As the iPad will have been backed up regularly, pupils will be able to restore the files and settings onto a new iPad using iCloud.
Pupils should ensure that they fully charge their iPad overnight to be ready for the beginning of each school day. Should an iPad need to be charged, it may be able to be charged in the classroom but it is the parent/pupil's responsibility to ensure that they come to school each day prepared for their lessons.
It is extremely important that every child remembers to bring their iPad into school every day. Persistent failure to bring their iPad or forget to have it charged, will mean that your child is not prepared for learning. If they forget their iPad, there is no guarantee of a loan device for the day. They will be provided with suitable materials to write and record work by other means. Teachers will record the fact that they did not have the device with them.
Please talk to your child's school and we will explore how we can help with wifi access. If a pupil does not have access to the internet at home then the iPad can still be used but will lose some of its effectiveness.
While the pupil will not be able to access online services, they would still be able to work on most apps that are installed on the iPad and create new files or content. They will have to save this content on their iPad and then back it up once they return to school and are connected to the internet. If this happens, they will be shown how to do this.
Essential resources such as those made by their teacher can be downloaded directly onto their iPad while they are at school.
Unity Schools Partnership has already made a significant upfront investment into Unity iLearn so that it is fully integrated into our curriculum, it is therefore not possible to change your mind. This is a commitment to maximising pupil learning and progress and is based upon support from parents/guardians. If a parent's financial position changes during the payment period then, in the first instance, this should be discussed with the school. A solution would be based around each individual on a case by case basis.
We strongly encourage parents to purchase their child's device through the Unity Schools Partnership scheme. Any devices not sourced through the scheme would have to fulfil a minimum specification of 32GB with Wi-Fi and support iOS 15. We suggest as a minimum the 2020 iPad 8th Generation and parents would need to agree that the device would be used solely as a teaching and learning device and as such become part of our centrally managed devices. You may be able to buy a cheaper device elsewhere, but this isn't just about the device. Unity iLearn provides a device that is fully compatible with our school systems, has access to essential apps and learning resources for teaching and learning, comes with an Apple pencil and a rugged case with glass protection, as well as an extended warranty and Trust-backed insurance. A similar package including all of the elements provided by the iPad for Learning programme would cost well in excess of £500.
Lessons are planned on the basis that each pupil has the same device, so that teachers can connect and control those devices whilst teaching, share work to those devices and so that pupils can use their iPad at school and at home.
We have started this programme in Year 4 in primary to accelerate learning as they move through Key Stage 2. Through our initial projects over the last 3 years, we know that children's independence and confidence with devices at this age, and their ability to manipulate the device and utilise an Apple pencil is the perfect starting point.
Our aim is that Unity iLearn will be rolled out to each new Year 4 cohort every September so that three quarters of Key Stage 2 has a device over time. We also aim to ensure that there is in-school access to gain familiarity with an iPad in Key Stage 1 / Year 3 where our schools will invest in one or two shared sets to be used in school only, through the school week.
The iPads will be operated through a managed Apple ID (rather than a personal Apple ID). This enables the school to ensure that applications on the device are safe and have an appropriate educational focus. Maintaining the integrity of 'Unity iLearn' is important to us. As referenced earlier, we are looking into enabling this feature to be switched off in the longer school breaks such as Christmas, Easter and the 6 week summer break.
If your child leaves school during the contribution term you should contact the school and either agree to return the equipment or pay the outstanding balance to purchase the equipment.
It would be impossible for us to administer and manage this process for thousands of pupils parents to making regular contributions to Schools 1:1 schemes via Direct Debit.
Yes, the recent improvements to the school include a new internet connection and enhanced wifi is being provided.