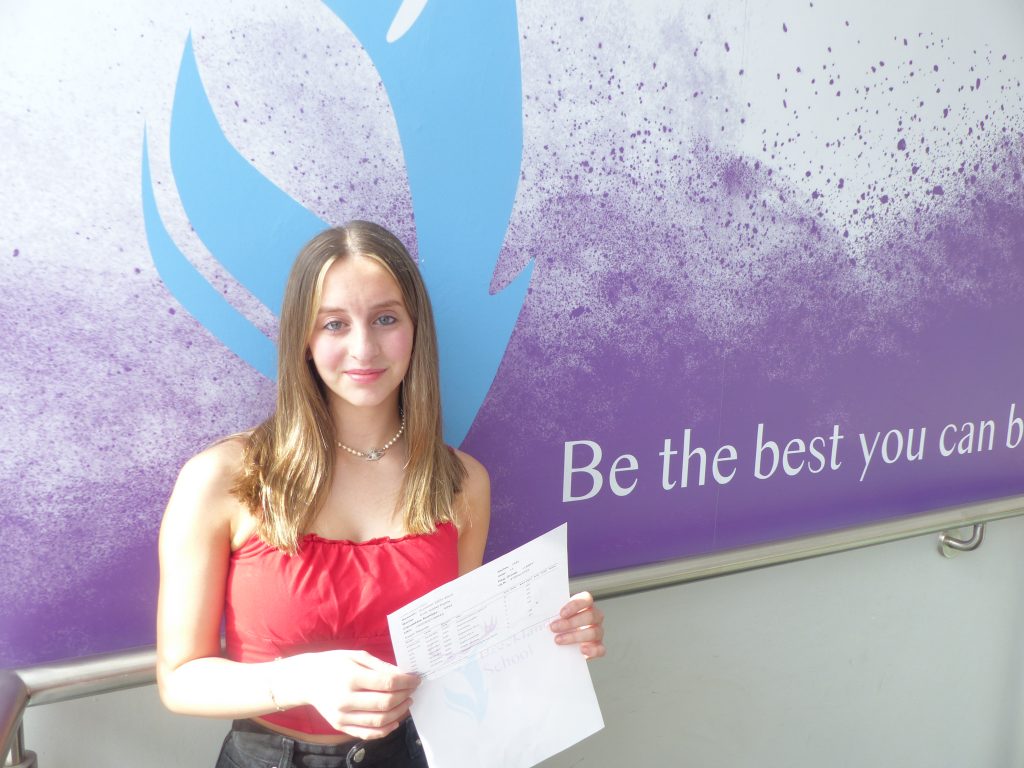 With a whole raft of students leading the way with impressive outcomes, Breckland School is once again delighted and proud to announce its GCSE results.
Head of School, Annabelle Culley-Tea, praised students who have worked incredibly hard to secure the platform for their future successes.
She also thanked previous headteacher, Jon Winn, for his leadership of the school over the last five years, the incredible and dedicated staff at the school and the families who do so much to support our young people particularly in the exam years.
Mrs Culley-Tea added: "We are very proud of all our students and we look forward to hearing of their bright and exciting futures.
"These results confirm the school's continuing growth and success and shows that this is a school where the students and teachers work effectively together for every child.
"The school continues to be ambitious and has the support of its community to be able to realise its aspiration to be the exceptional school the community of Brandon so clearly deserves."
*****
GCSE students at Castle Manor Academy have been praised after an excellent set of results for the cohort.
School leaders paid tribute to the "resilience and incredible hard work" of students who have achieved the best set of results the school has ever had.
Headteacher Vanessa Whitcombe said: "The class of 2023 should be delighted with their results.
"I am so proud of how hard they have worked and how their maturity, resilience and focus has really developed over the year.
"Our congratulations go to all of them, along with best wishes for their next steps. They have been expertly supported by teachers and support staff and of course parents – and I would like to thank everyone involved in helping our students to reach their goals."
*****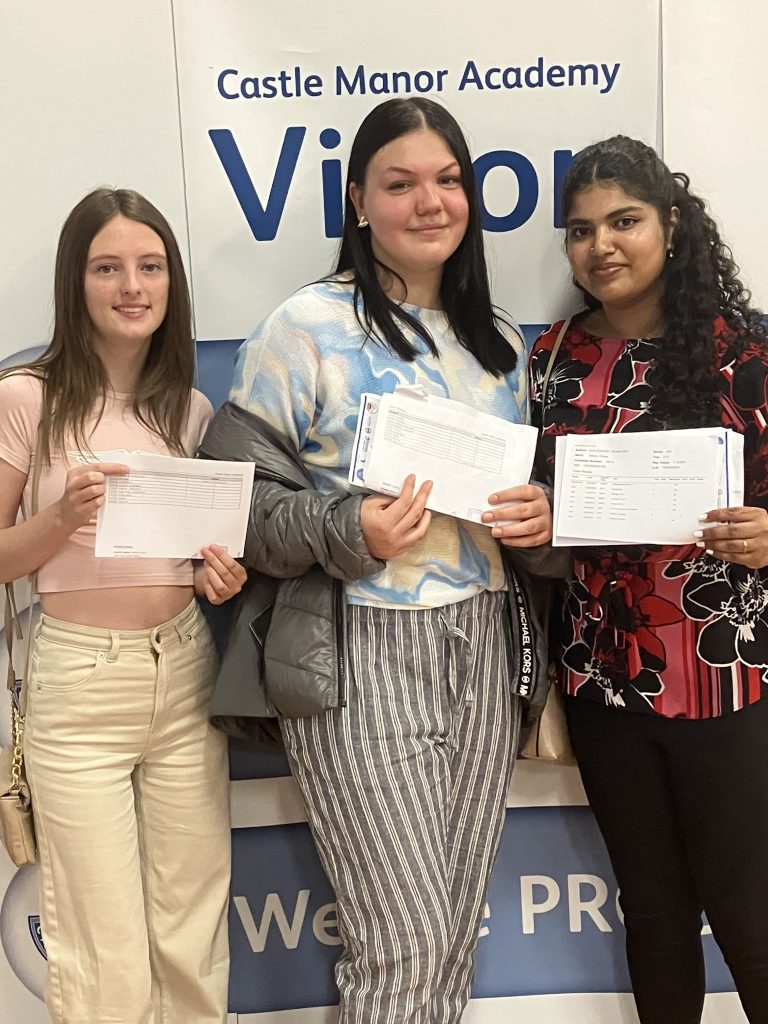 Staff at County High School have expressed their delight with the excellent results of the class of 2023.
Headteacher Sally Kennedy said: "It is wonderful to be able to celebrate with our students. They were assessed against the extremely demanding pre-Covid standards despite having faced significant disruption to their education and so they should be particularly proud of their achievements.
"We are excited for our students as they take their next steps and look forward to news of their future successes and to them returning to inspire those following in their footsteps at County High. I would also like to thank the County High staff for their dedication to their students and unwavering commitment."
Head of Year, Rick Hamill, added: "It has been a real pleasure to work with this year group. They have shown tremendous academic resilience, as well as contributing enormously to the life of the school beyond the classroom.
"They should be very proud of all their achievements and I wish them all well with their plans for next year."
*****
Felixstowe School students have shown remarkable determination and resilience throughout the last few very challenging years and are now celebrating their GCSE and Level 2 BTEC qualifications.
Headteacher, Emma Wilson-Downes, said: "The past few years have been incredibly difficult for young people and our students have been incredible in rising to the challenges they have been presented with.
"The work ethic they have built and continually demonstrated will serve them well in future and the grit and determination they have shown throughout has been nothing short of inspirational.
"We are delighted in particular with the success in our Modern Foreign Languages department, where we have seen spectacular results in both French and Spanish.
"This year, we are thrilled that so many of our year 11 students have chosen us as their further education provider and we know they will continue to impress us as they enter the sixth form and embark on their Level 3 journey with either A Levels or vocational qualifications."
*****
The headteacher of Newmarket Academy has praised the hard work of students and staff following today's GCSE results.
Martin Witter said: "We would like to congratulate all our fantastic Year 11 students who have received their GCSE results.
"We would also like to thank our young people, their families and all the staff at Newmarket Academy for all of their hard work over the years.
"We wish our students all the very best for their exciting next steps – we are sure they will go on to do amazing things."
*****
Students at Samuel Ward Academy have been praised after picking up their GCSE results.
Kev Geall, Head of School at Samuel Ward Academy, said: "We would like to congratulate all of our Year 11 students on the hard work, determination and resilience that have led to these results.
"These students have had to overcome so many challenges in recent years and I am delighted that they have developed the skills and qualifications needed for success in the next phase of their lives and beyond.
"Well done to staff and parents for all their efforts in supporting these students in achieving these successes.
"We wish all of our students every success for the future and look forward to welcoming many to Haverhill Community Sixth Form."
*****
St Edward's Academy students were jumping for joy as they received their GCSE results – with many exceeding expectations and achieving a bumper crop of top grades.
Headteacher Jodie Hassan said: "Our students have worked incredibly hard and I am so proud of them.
"They have been as dedicated as any group I have seen during my 27 years as a teacher, with many surpassing expectations.
"Our students have worked with real dedication and maturity, ensuring they were fully prepared for their GCSEs.
"Their fortitude and resilience will stand them in good stead as many move forward to join our sixth form and continue with their post-16 studies.
"This is a special day for me as it is my birthday and I'm so pleased to be celebrating such a great set of results today."
*****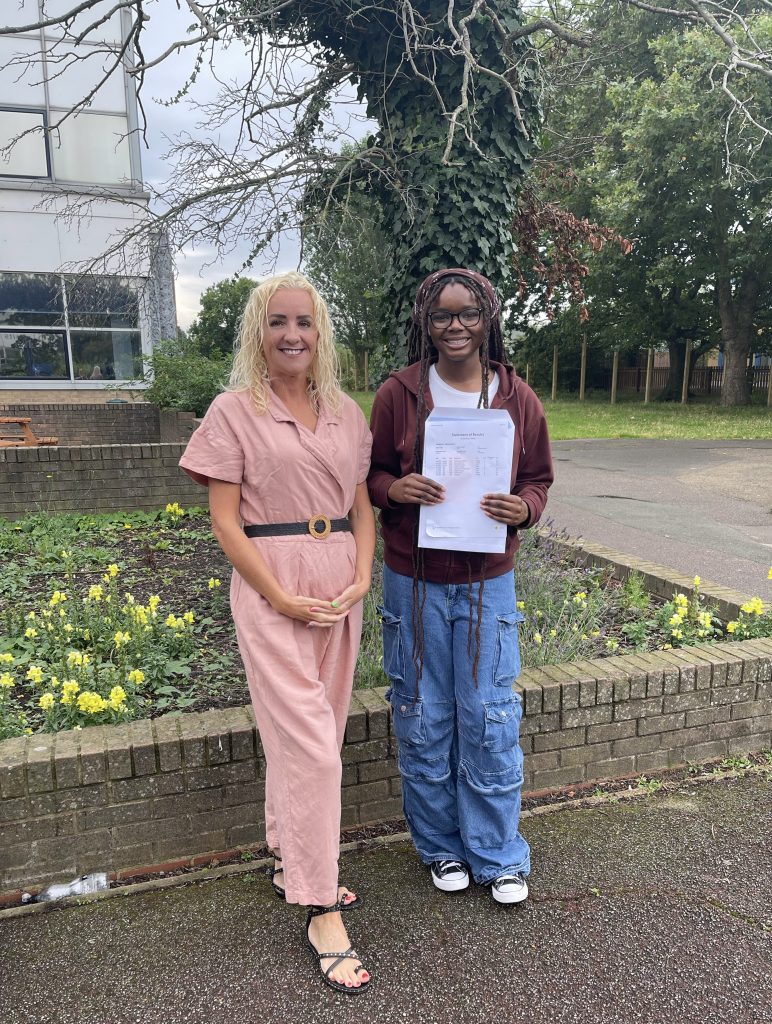 Sybil Andrews Academy celebrated with Year 11 students as they collected their GCSE results this morning.
Executive Headteacher Kevin Blakey said: "I am very proud of all of our students and their achievements.
"Our congratulations go to all of them, along with best wishes for their next steps.
"They have been supported by teachers, support staff and, of course, parents – and we thank them all."
*****
Leaders at Thomas Gainsborough School have expressed their 'delight and pride' following the publication of GCSE results.
Headteacher Helen Yapp said: "We are incredibly proud of our cohort of GCSE students.
"We are delighted to announce that we have performed better than 2019 which is outstanding considering the disruption the students have faced during the last three years.
"The excellent GCSE results build upon our successes at A-level and we are looking forward to welcoming many of our students into the Sixth Form."