This week Unity Schools Partnership welcomed four new schools to the trust – County Upper School, Horringer Court Middle School, Westley Middle School and Tollgate Primary School. The school's headteachers give their reaction and tell us their hopes for the future.
County Upper School
Headteacher: Vicky Neale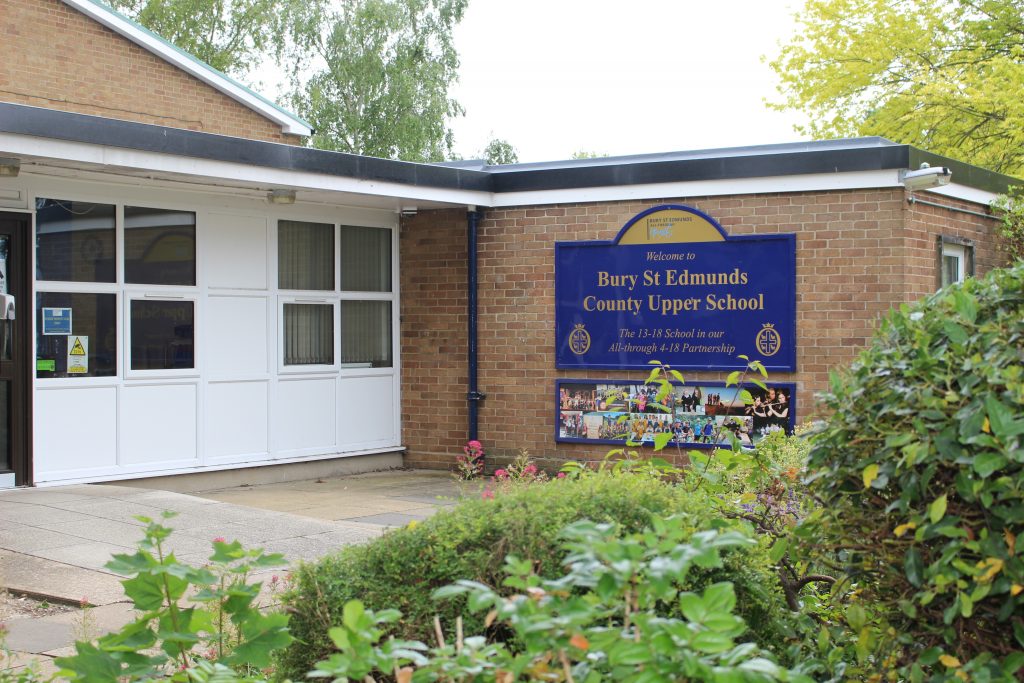 At County Upper School, we are very proud of the excellence of our teaching and our results. This has come over a sustained period since the mid-nineties.
It is the result of hard work and partnership-working and a very special spirit between staff, students, families and the local community. In addition, we offer an amazing range of extra-curricular activities including more than 100 after-school clubs in normal times.
We have a really strong belief in providing an all-round education as we support our young people be the best they can be, in and out of the classroom.
I know this vision is shared by the Unity Schools Partnership and that is why I am delighted to be joining them.
We look forward to building more networks within Unity and we feel there will be lots of benefits to staff, and therefore students, at County Upper. We look forward to working closely with Unity schools while also contributing some of the secrets of our success at the same time.
We can assure parents that on a day-to-day basis they will notice no change. The Bury All-Through Trust will now be rebranded Bury All-Through Education as we continue and reinforce our commitment to a consistent education from four years old to 18.
During the pandemic, our staff have constantly gone above and beyond and we are pleased to have been able to offer so much support to students – including loaning more than 60 Chromebooks to students who needed them. It has lifted everyone's spirits having the majority of Year 10 and Year 12 students back in the school.
---
Horringer Court Middle School
Head of School: Steven Palmer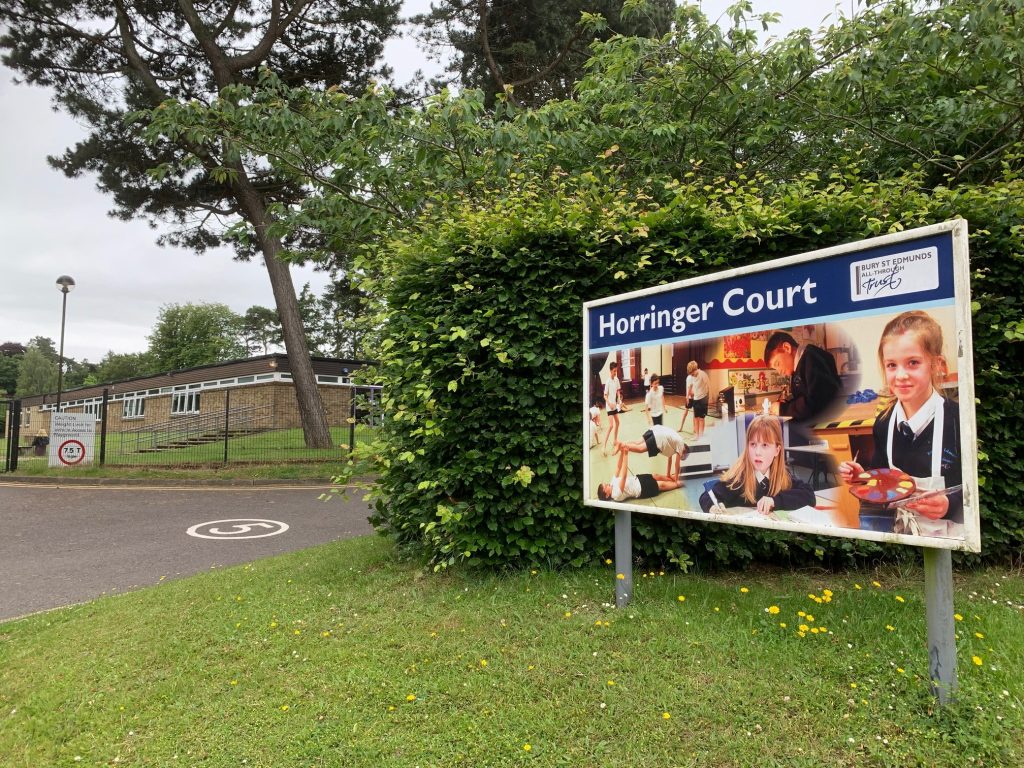 Horringer Court Middle School is delighted to be joining the Unity Schools Partnership.
We feel one of the big advantages in joining a bigger trust is the opportunities available from working with a much larger network of schools. I think joining Unity will ensure the sustainability of the four schools that made up the Bury All-Through Trust.
Initially, I don't think anyone will notice big changes. Becoming involved with the Unity Research School and offer huge professional development opportunities for our staff and therefore better outcomes for our children.
We offer high quality education to Years 5-8, we have students from Bury St Edmunds as well as neighbouring towns and villages.
We offer a broad and balanced curriculum to our 355 students including specialist teaching and facilities including a science laboratory and catering areas for students.
We provide a supportive environment in which pupils feel happy and secure. Learning at Horringer Court is about recognising strengths and possibilities and developing the desire and confidence to enable everyone to fulfil their aspirations in our ever-changing world.
We are a caring and inclusive school. We want our children to be the best they can be, academically, socially and morally. And we will continue to do everything we can to ensure they are ready for the next stage of their education.
---
Westley Middle School
Head of School: Ian Kearns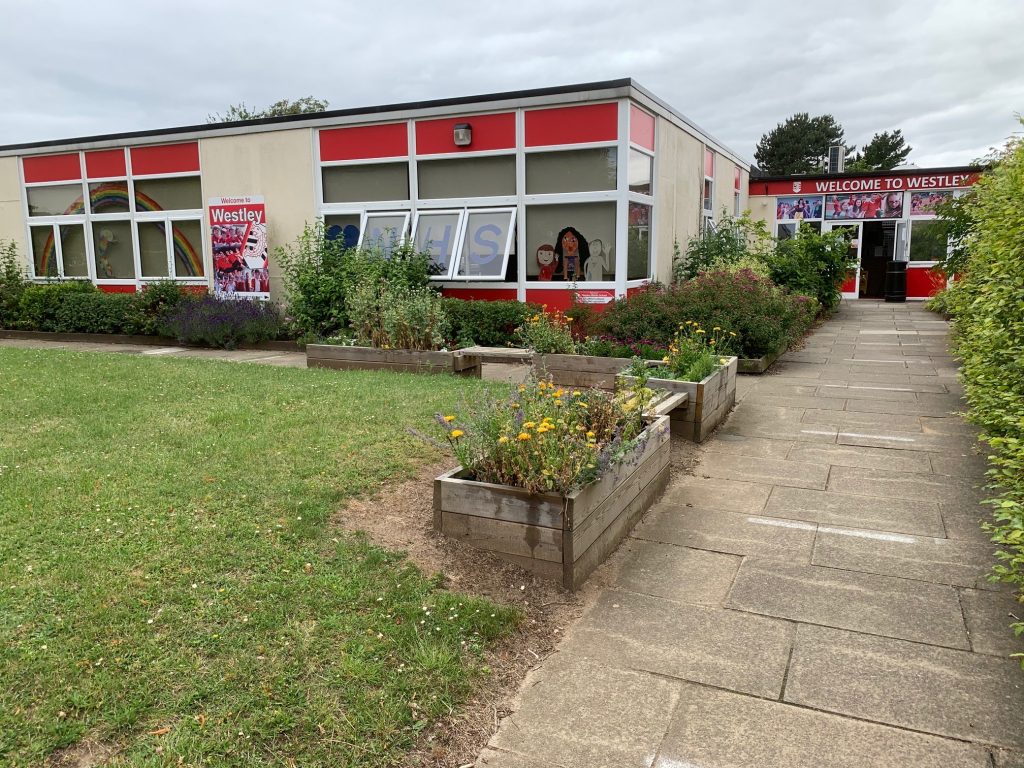 I joined Westley Middle School as headteacher in September 2019 so it has been a strange first year. I knew it was a very popular school with an excellent reputation and very community focused with a thriving and extensive extra curriculum programme. This is a real feature of the school.
The care and emotional development of our pupils is extremely important and we have developed a pastoral system that nurtures each child. At the same time we challenge pupils to be the best they can be by discovering and developing their talents.
I am fortunate that my teaching career has taken me across all years of education. I've been a headteacher in both primary and middle schools and I've taught secondary school age groups.
I have seen all sides of the educational spectrum and I believe the vision of Unity Schools Partnership really fits into my own vision.
Regardless of the age groups, if you have good staff, you will always succeed. I am fortunate to have great staff at Westley and I think they will only grow and grow by benefitting from what Unity Schools Partnership can offer.
I believe in an all-through education and joining Unity will allow us access to better training opportunities for our staff and our students will in turn benefit from that.
---
Tollgate Primary School
Head of School: Hannah Brookman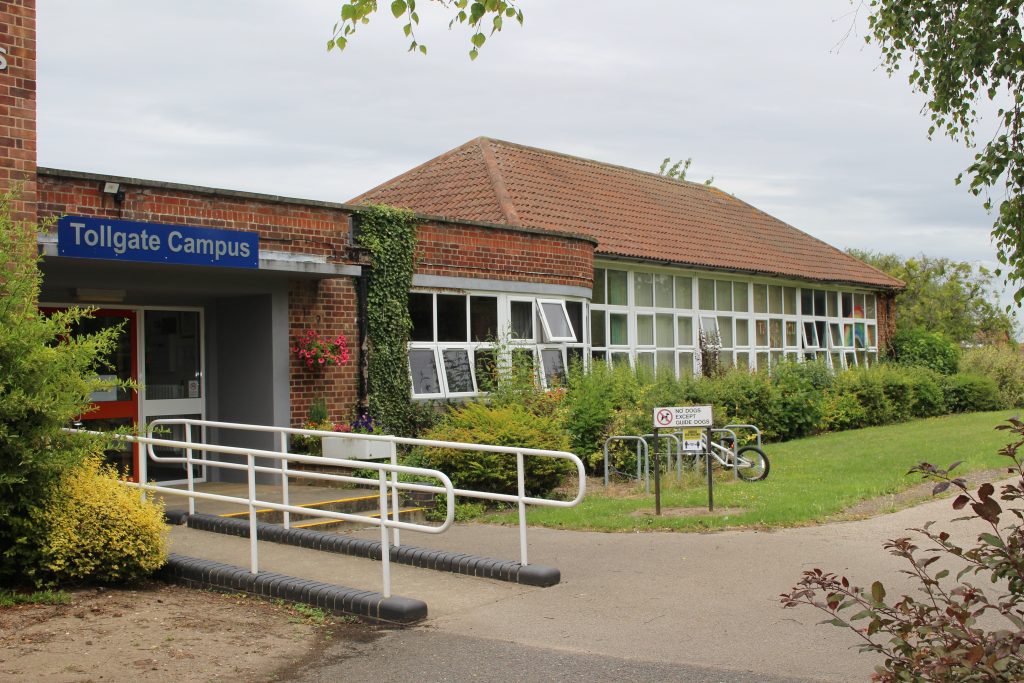 Tollgate Primary School is a community-based school with a lovely family feel to it. We currently have 339 children on role, from nursery right through to Year 4.
From a location perspective, we are fortunate to be so close to County Upper School as this offers a number of opportunities between each school, and also Horringer Court and Westley middle schools.
For instance, we have some County Upper staff teach music, drama and PE at Tollgate and we also have big annual events including concerts involving pupils from all the four schools. We have a close working relationship and that really benefits our pupils.
While the last few months have been difficult across all walks of life due to the coronavirus pandemic, it has been lovely having some of the pupils return in the last few weeks.
Since lockdown started, the pupils have been a real credit and taken everything in their stride. We have also had some lovely feedback from parents and we are fortunate to have such a supportive community, including a great Friends of Tollgate Primary School.
We are really excited about the prospect of joining Unity Schools Partnership. It is going to bring great opportunities to widen our network and relationships with other schools while continuing to promote Tollgate and our all-through approach.