A Haverhill student has been praised for her role in supporting a Covid-19 lockdown project around social distancing.
Castle Manor Academy student Bansari Sanghvi has gained huge praise for her participation in the Girls in Data challenge, which has seen her analyse and produce calculations and then present her findings in a Zoom presentation.
Bansari, 16, impressed employees at Experian and Girls in Data so much that she has now been offered job roles when she graduates from university.
She said: "It was a wonderful experience and I enjoyed it a lot learning about new things and skills."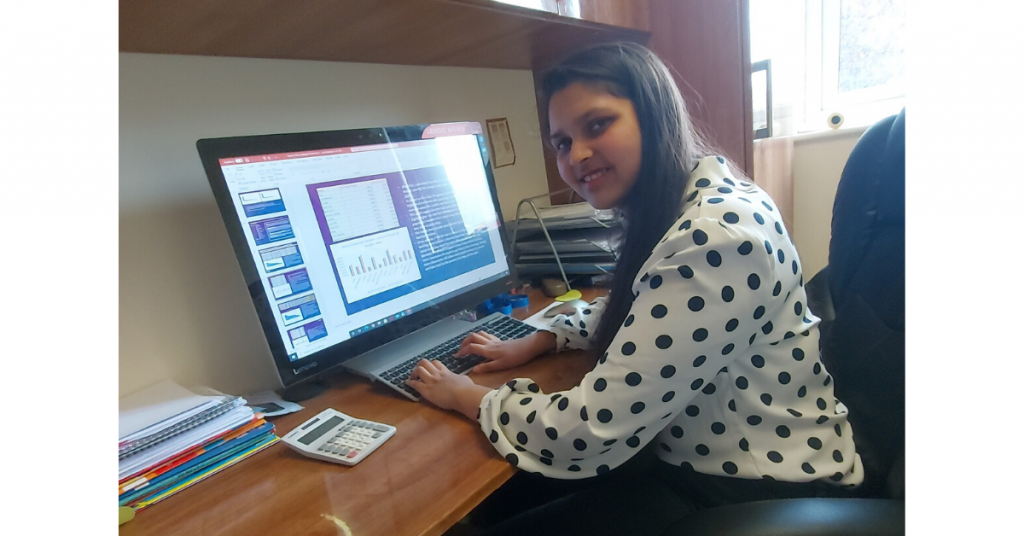 Bansari (above) was first introduced to the opportunity by her maths teacher at Castle Manor Academy, Megan Humphry, who said: "Bansari has worked tirelessly this year to improve her maths skills.
"I was delighted she took on this great opportunity offered by Girls in Data in the time that she would have been sitting her GCSE exams.
"I am immensely proud of the data project on social distancing that Bansari produced. She has a bright future ahead of her."
Headteacher Vanessa Whitcombe added: "In such an uncertain time for her year group, it has been fantastic to see Bansari grasp this opportunity and really shine. The Castle Manor values of working hard and resilience really show in her work."
Girls in Data is a network set up to inspire young women to embrace a career in the world of data and technology.