Sybil Andrews Academy celebrates two gardening awards
A school's commitment to teaching about the great outdoors has earned them two Bury in Bloom awards.
Sybil Andrews Academy is celebrating after landing two coveted Green Fingers prizes following a year of transforming the grounds in the Bury St Edmunds secondary school.
Students across all year groups have been working on a school garden – which was recognised with the gold award in the upper schools category.
And it was a double celebration at the school after Year 7 pastoral officer, Laura Caunter, won the Judges Special Award after leading the school project.
Laura said: "We were all absolutely delighted to win these Bury in Bloom awards.
"Our school garden project has been really special as it has had such a positive impact on the students and their social and emotional wellbeing.
"It has given our students a sense of responsibility, a sense of pride and help build self confidence and self esteem."
The work of the school and Laura was praised by Green Fingers coordinator, Fiona Till.
Fiona said: "We are very proud of the close working relationship we have with local schools and Sybil Andrews Academy is a great example of that.
"The students have been absolutely fantastic and Laura is a credit to the school. Their awards were very well deserved and we congratulate all of this year's recipients."
Other winners of the Bury in Bloom Green Fingers awards were The Bungalow Child Care and Day Care, Glastonbury Court, Sebert Wood Community Primary School, Tollgate Primary School and Arthur Wallis who won the Young Gardener Award.
Sheikh Mohammed has provided financial support for over 500 pupil premium students from nine different schools in Newmarket to support them during the coronavirus pandemic.
The donation is part of a wider effort by Sheikh Mohammed to support those most in need during the crisis.
Families of pupil premium students will be able to use the financial support to buy food and to purchase vital equipment for their academic studies.
Nick Froy, Headteacher of Newmarket Academy, speaking on behalf of the schools, said: "It is the children from the most disadvantaged backgrounds who could fall furthest behind during this challenging time.
"Sheikh Mohammed's ongoing support of our school, and many others in the region, has literally transformed the lives of many students.
"I would like to extend our thanks to Sheikh Mohammed for this wonderful gesture at this challenging time".
A spokesperson for Sheikh Mohammed said the personal donation has been made because of his "deep and long-standing connections with the UK".
The spokesperson added: "Sheikh Mohammed is committed to supporting school children whose families need a helping hand because they are missing out due to school closures."
Past donations from Sheikh Mohammed have funded a state-of-the-art library at Newmarket Academy and substantial improvements to classroom facilities at the school.
Kedington Primary Academy was one of the 16 primary schools within Unity Schools Partnership to open to Reception, Year 1 and Year 6 age groups this week. Headteacher, Vicky Doherty, reflects on the first few days…
How did the first day of the phased reopening go?
It went really, really well. Many staff said they had butterflies and it felt like the beginning of a school year, but parents reported that children were really excited and had kept asking how many more days before they could come back. We staggered the arrival times today more than we will usually – Year 6 in normal time, Year 1 after morning break and Reception for the afternoon and the parents and children were brilliant in following all our arrangements to the letter. Teachers had sent home videos to show them exactly what to do and lots of staff were on hand to support them. There were huge smiles from the children as they returned!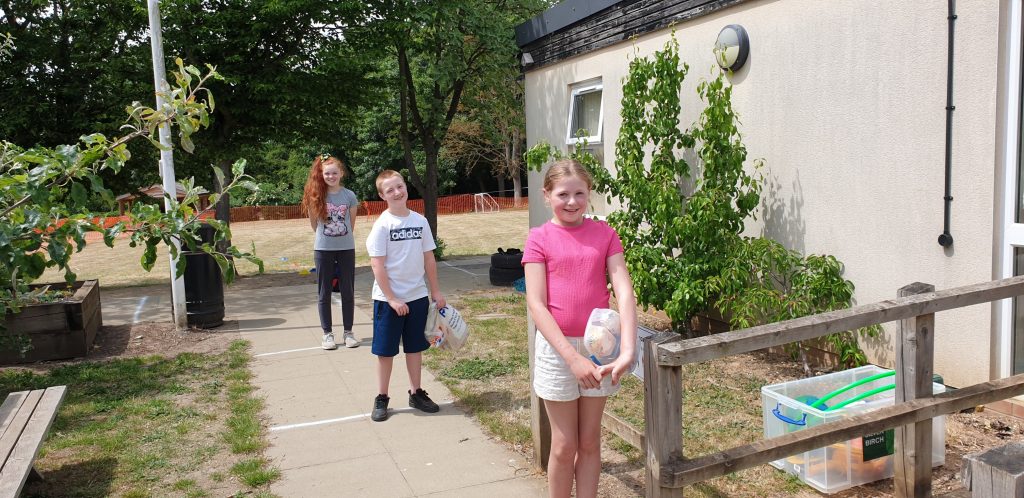 What was the reaction of parents and students?
We have had lots of positive feedback including one Reception pupil who said 'I've had the best afternoon ever!'. One Year 6 pupil told me: "It is so much better learning at school than at home. It's annoying to have to socially distance from each other, but we're getting good at it and hopefully it won't be for too much longer."
We also had the following note from a parent: "Just a quick message to say thank you so much for everything you have put in place over the last few weeks to make today go so well for the students. My child has come home buzzing and had a brilliant day! The routines and rules have made it really simple for them – he can't wait for tomorrow!"
What did you focus on the first few days?
Making sure children felt really welcome and had a positive start. Establishing new procedures and routines in a fun way. Some of the usual learning activities, but also activities to support their wellbeing and to manage their anxiety. We wanted time to reconnect with each other. In addition, distance learning for all those not in school including pupils from Year 2-5, many of whom were contacted by phone.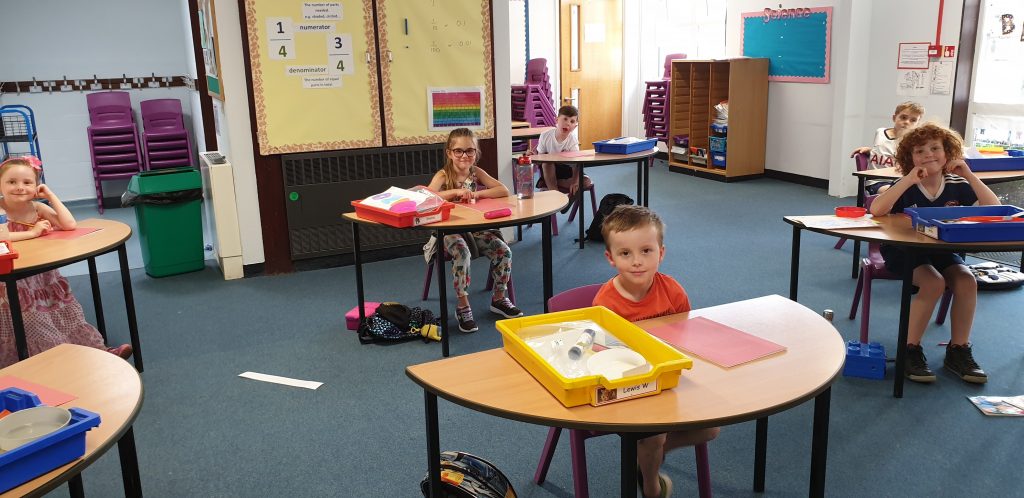 Was there a particular highlight from day one?
Just having lots of children back in the school and seeing their lovely smiles.
What would you like to say about staff?
It has been a massive piece of work to get everything ready in the building as well as supporting the children to be prepared to come back, planning teaching and learning within the restrictions and making sure everyone knows how everything will work in a safe manner. But staff have been absolutely amazing and really gone over and above including doing lots of work during their half term break. Their determination to do what they can to make sure the children have a positive start and feel relaxed has been incredible.

We are very sad to announce the passing away on Sunday of our very highly regarded colleague, Mr Jim Cleaver. Jim suffered a heart attack having spent the day at home with his family.
Jim has been the headteacher of Wells Hall Primary School in Great Cornard for the last three years, having had a long career in primary education including a previous headship in Bury St Edmunds.
We all knew how important Jim's family was to him, and we wish his wife, three daughters, parents, brother and sister and his wider family our very best wishes at this time of such sadness.
The school was due, subject to further confirmation by the Government, to open to more children from 1 June. We have today written to parents stating that this will now be delayed. We will confirm a new date later this week.
The trust and school are proud to have been associated with Jim and are committed to building on the great work he has led at Wells Hall Primary School. In our intense sadness, we remember Jim's work with great gratitude and with great regret that he was not with us for longer.
Unity Schools Partnership has been touched by the number of tributes to Mr Cleaver from staff at Wells Hall Primary School.
One tribute read: "Understandably, I am absolutely devastated at the news of Jim's sudden death. He truly was a wonderful, selfless man who put everyone before himself. He will be greatly missed by the whole Wells Hall community."
Langer Primary Academy has vowed to continue improving after impressing Ofsted inspectors with the progress it is making.
The Felixstowe primary school was inspected by Ofsted on March 10th and 11th – prior to the national lockdown which moved the majority of schooling online.
In the report, which has now been published, inspectors noted that pupils were now positive about the school and that it was a "happy place to be" with a more stable staff team also helping to bring about improvements.
New educational programmes in maths, English and well-attended lunch time and after-school sports club also came in for praise.
A new behaviour system was described as "working well" with older pupils said to value activities to promote good mental health and the opportunities to talk about any concerns.
Martha Hughes, Headteacher of Langer Primary Academy, said: "We are pleased that Ofsted inspectors noted the improvements the school has made in the last year.
"While we acknowledge there is still a long way to go, I have been heartened by the commitment and passion shown by staff, pupils and parents to bring about further improvements.
"We will work as hard as possible to offer the best education and support for pupils in our local community."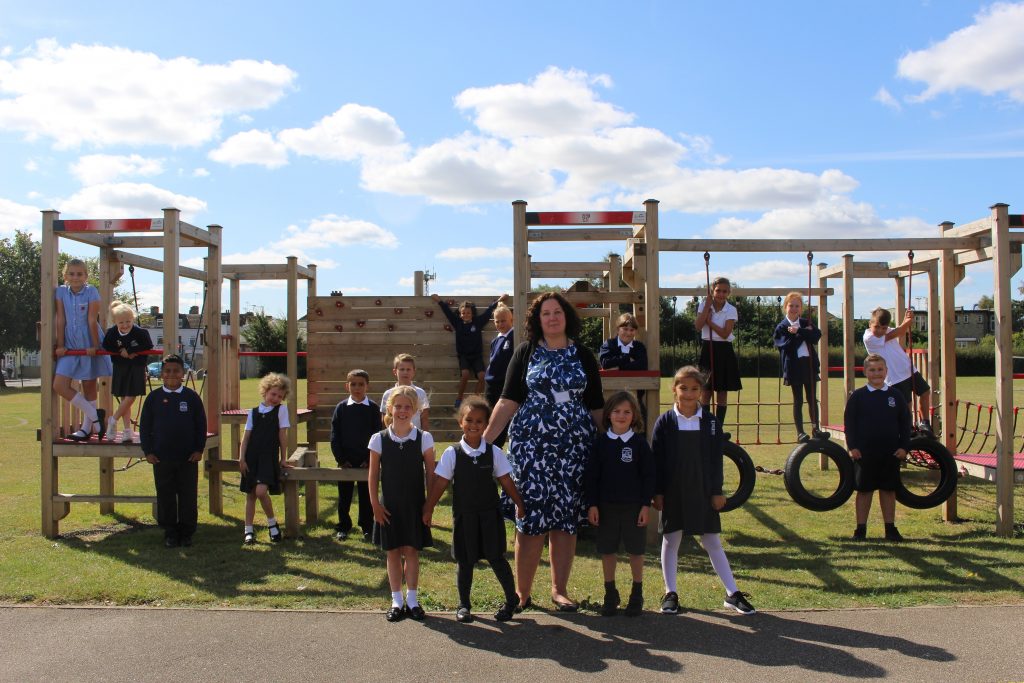 The school was deemed to be 'Inadequate' overall, due to previous inconsistencies in teaching and learning, but Ofsted rated progress in the quality of education, leadership and management and early years provision while described personal development as 'Good'.
The report said: "Leaders from Unity Schools Partnership [which took over the school in September 2019] give lots of support and bring in leaders from other schools to help.
"A more stable staff team is also helping to make improvements. Leaders now ensure that teachers address the gaps in pupils' knowledge in mathematics and English, as
a matter of urgency.
"They have invested appropriately in programmes and training for teachers to ensure that teaching and learning are well structured across the school. This is beginning to ensure that pupils are secure in the basic skills and concepts before they move on to new learning.
"One of the clearest improvements since September is that pupils with special educational needs and/or disabilities (SEND) are now having their needs identified. Effective support from the trust is ensuring that the most severe needs of pupils are being met."
Tim Coulson, Chief Executive of Unity Schools Partnership, of which Langer is a member, said: "The report contained no surprises for the trust and the school – it highlighted successes and what everyone connected with Langer now needs to focus on.
"We look forward to continuing our support of this school, its staff and pupils, and watching it develop and grow in the months and years ahead."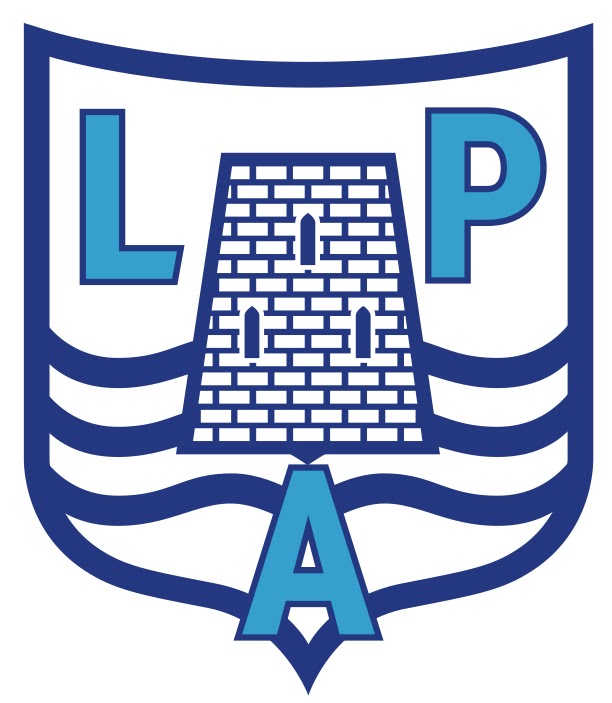 We are this week all facing up to a raft of measures and advice designed to ease some of the lockdown restrictions.
In the education sector, we had Boris Johnson's announcement on Sunday evening, the 60-page report that followed a day later and then more guidance from the Department for Education on Monday evening.
As I write this, on the morning of Tuesday 12th May, a little over 12 hours after receiving that DfE guidance, an action plan to return full-time traditional education to hundreds of primary school children is beginning.
Do we know what social distancing in a primary school looks like? Not yet. But every senior leader in every one of our primary schools is working closely with their staff – and others within Unity Schools Partnership – to ensure we are ready to fulfill this Government "ambition".
To be clear, Monday 1st June – the date issued by Boris Johnson for the return of nursery, reception, Year 1 and Year 6 pupils – is the guide, rather than the definite.
It is something we must all work towards, but we don't yet know what 9am on the first day of June will look like.
The expectation is that each primary school will be in a position to offer full-time education and already I am seeing some exceptional planning around reduced class sizes and promoting social distancing, in and out of the classroom.
But to be clear, the safety of our pupils and staff is paramount. We recognise that parents of children in reception classes and in Years 1 and 6 may be anxious about what schools partially reopening will mean and we will welcome their thoughts on our plans as they emerge in the coming week.
Unity Schools Partnership, and all our member schools, of course want to see our children return to school – but only when it is safe to do so.
In addition, our primary schools will continue to provide the same high level of distance learning to those pupils who do not fall into the priority year groups listed above.
These are challenging times, but I am again in awe of the hard work, commitment and ingenuity of everyone within our profession.
Alongside all these plans, we have our secondary schools. I think it is fair to say there was a some disappointment that the Government's educational plans did not extend to older pupils, except for some proposed face-to-face contact with students in Year 10 and Year 12.
But that disappointment soon turned into a renewed pursuit to continue to offer our secondary school students the best possible education and support – remotely, for now.
Tim Coulson, Chief Executive, Unity Schools Partnership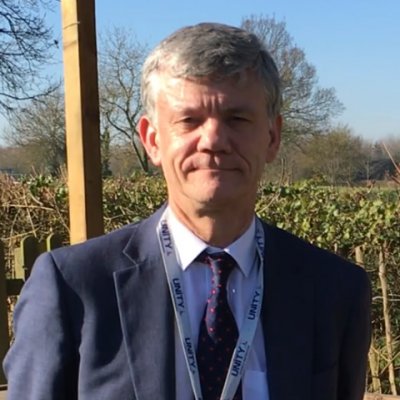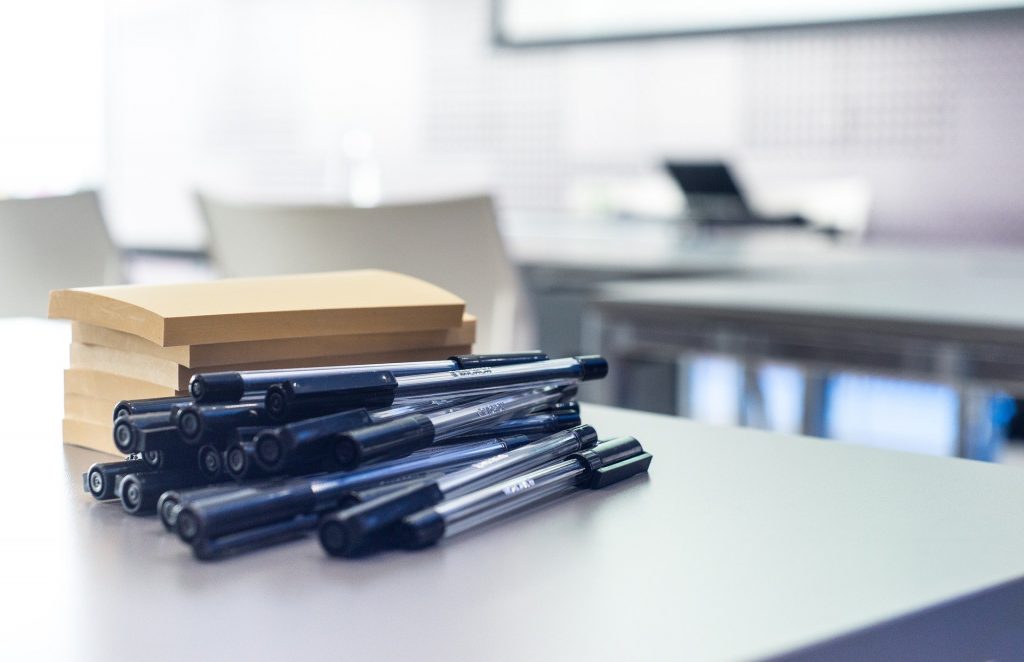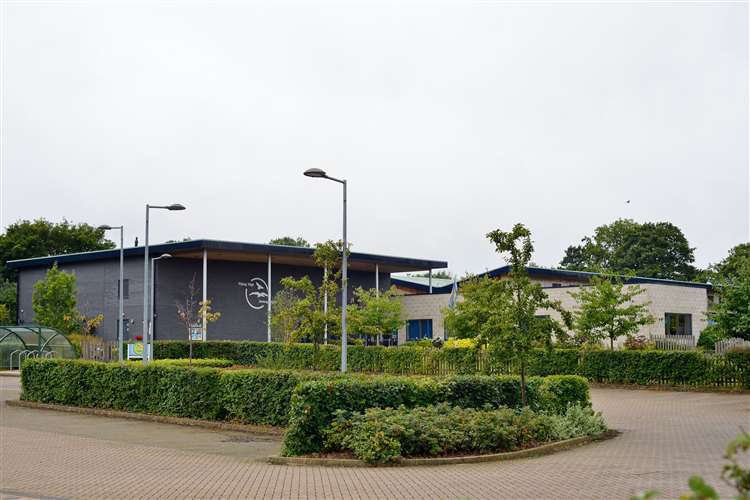 Unity Schools Partnership has today joined more than 20 other trusts in urging the sector to move forward positively as one.
*****
Since the start of the coronavirus pandemic, schools have exercised civic leadership with quiet determination.
We have remained open for the children of key workers: a collective effort that has allowed frontline staff to continue working and thus prevented the nation from grinding to a halt.
We have invited vulnerable children and those with Education Health and Care Plans (EHCPs) to attend school in an attempt to safeguard them. Despite our encouragement, the uptake of places by children in the social care system has been alarmingly low, which in itself is a significant cause for concern.
At short notice, we have reconfigured into community hubs to support the execution of local authorities' civil contingency plans, through which we have played a significant role in supporting disadvantaged families. We have delivered food parcels in addition to delivering education. We have taught online lessons and provided exhaustive study packs. We have kept in continual contact with pupils through telephone calls and doorstep visits.
We have worked with the creativity, vigour and optimism which are characteristic of the sector.
We know that this is not enough.
For any child, prolonged absence from school is concerning academically and socially. For disadvantaged pupils, it is calamitous. If we do not take action and reopen schools soon, the impact of lost learning could be irreparable. The gaps between the 'haves' and the 'have nots' in our communities are widening daily and we will face years of frantic endeavour, in inevitable austerity, to compensate for this dislocation of learning. As educators, this is our area of expertise; but we are also entirely conscious of the economic imperative that our schools reopen, so that people can get back to work.
The Government has announced that the next phase of school reopening will commence from June 1st provided that key tests are met. This will have been a difficult decision to take and it marks a first tentative staging point on the road to recovery. Reopening is essential for the sake of our children's education and our nation's future. The wellbeing of our staff and pupils is paramount and we are committed to implementing protective measures, advised by public health experts, to keep them safe at all times and alleviate the worries we know that some have. Rigorous risk assessment at school level is a precursor to any school reopening.
The quality of some of the debate over school reopening has often been unhelpful and is not a genuine reflection of our sector. We are living through a national crisis and ask for improved dialogue from this point. Finding optimum solutions requires all parties to work together in the interests of our young people and our collective future. We need to abide by scientific advice, collaborate positively and welcome our children back to school.
Signed:
Benedick Ashmore-Short, Chief Executive, Astrea Academy Trust
Dean Ashton, Chief Executive, Reach South Academy Trust
Adrian Ball, Chief Executive, Diocese of Ely Multi Academy Trust
Simon Beamish, Chief Executive, Leigh Academies Trust
Stephen Chamberlain, Chief Executive, Active Learning Trust
Dr Jonty Clark OBE, The Beckmead Trust
Jo Coton, Chief Executive, NET Academies Trust
Tim Coulson, Chief Executive, Unity Schools Partnership
Dame Rachel De Souza DBE, Chief Executive, Inspiration Trust
Julian Drinkall, Chief Executive, Academies Enterprise Trust
Rob Gasson, Chief Executive, Wave Trust
Hugh Greenway, Chief Executive, The Elliot Foundation Academies Trust
Rowena Hackwood, Chief Executive, David Ross Education Trust
Nick Hudson, Chief Executive, Ormiston Academies Trust
Rob McDonough, Chief Executive, East Midlands Education Trust
Jane Millward, Chef Executive, E-ACT
Sir Dan Moynihan, Chief Executive, Harris Federation
Martyn Oliver, Chief Executive, Outwood Grange Academies Trust
Hamid Patel CBE, Chief Executive, Star Academies
Paul Smith, Chief Executive, Future Academies
Paul Tarn, Chief Executive, Delta Academies Trust
Steve Taylor, Chief Executive, Cabot Learning Federation
Sir Nick Weller, Chief Executive, Dixons Academies Trust
Unity Schools Partnership, and all our member schools, of course want to see our children return to school – when it is safe to do so.
We have seen the Government announcement that if conditions allow there may be a phased reopening of primary schools from 1st June with children in reception classes and in Years 1 and 6 to be the first to return.
We are pleased that secondary pupils in Years 10 and 12 taking exams next year will also have some time in school this term.
We will be closely following Government guidance that we expect about the possible phased reopening of schools. The safety of both children and staff are paramount to us and we will be working over the next few weeks on plans to maximise whatever expectations are set out for social distancing in schools.
We will be talking with trade unions and colleagues in other schools in our areas and will be contacting parents about the detailed arrangements that will be needed and when children in different classes will be invited back to school.
Not all our staff are able to return to school yet and we will be making sure that we have sufficient staff for the number of children that will be in school.
We recognise that parents of children in reception classes and in Years 1 and 6 may be anxious about what schools partially reopening will mean and we will welcome their thoughts on our plans as they emerge in the coming week.
We will provide more information as we have it about expectations for other year groups, and the children who have already been attending school.
Staff behind a food bank launched at Samuel Ward Academy in the wake of the coronavirus pandemic have praised the kind-hearted community for their support.
The Haverhill school started the foodbank last month to support local families and were inundated with donations from local companies and staff members.
They have since delivered more than 45 food boxes to families from the school as well as supporting young people living at the Cangle Foyer.
Jenna Powell, assistant headteacher at Samuel Ward Academy, said: "We started the food bank for families who were self-isolating and it developed from there.
"We have been dropping them on the doorsteps of families in need, either food and toiletries or a 'care package' which also contains books and games.
"We are also contacting hundreds of families every week just to check in and we always ask if they need anything.
"The families have been so grateful and the staff support has been so amazing. I've worked at the school for 11 years and they never fail to step up.
"This crisis has shown, more than ever, the strength of feeling that staff have for their community – their dedication goes way beyond teaching."
In response to receiving a food parcel, one parent wrote to the school: "As a family we are overwhelmed, touched and so very grateful for our care package.
"Thank you all again. We love and appreciate the Samuel Ward team a great deal."
The school was supported by donations of food and toiletries by Aldi, Nine Jars, the Felstead Aid charity, AM FRESH, Yum Yum Fudge and TK Maxx who donated over 100 Easter egg.
Jenna added: "We started with a few Period Poverty items and some of our regular food donations from Aldi, which people collected when they came to get their free school meal vouchers pre-lockdown, and it grew from there.
"Aldi have been great supporters, donating each week. When we asked staff if they could donate anything, they really rallied together with items and asking friends and local companies for support, and the size of our food bank really expanded.
"We would just like to say a massive thank you to everyone who has donated items and supported the scheme."
If anyone would like to donate to the Samuel Ward Academy food bank, or if you are a family in need of support, please email foodbank@samuelward.co.uk.
Unity Schools Partnership is delighted to announce that two of our schools have been appointed to support other schools in using educational technology.
Thomas Gainsborough School and Coupals Primary Academy submitted a joint bid and were chosen as 'EdTech Demonstrator' schools by the Department for Education.
The status means the two schools, under the banner Unity EdTech, will provide advice to peers who need support with technology and those with the most disadvantaged learners.
Chris Ryall, Deputy Headteacher at Thomas Gainsborough School, said: "Both TGS and Coupals are delighted to have achieved the status of EdTech Demonstrator.
"We believe that the best use of education technology is to have students at the heart supported by trained practitioners and we look forward to supporting and developing staff expertise, both within and outside the Trust, to create a real legacy."
Although Unity submitted its original bid in December, the programme has been "refocused" in light of the coronavirus pandemic and the subsequent need for online learning.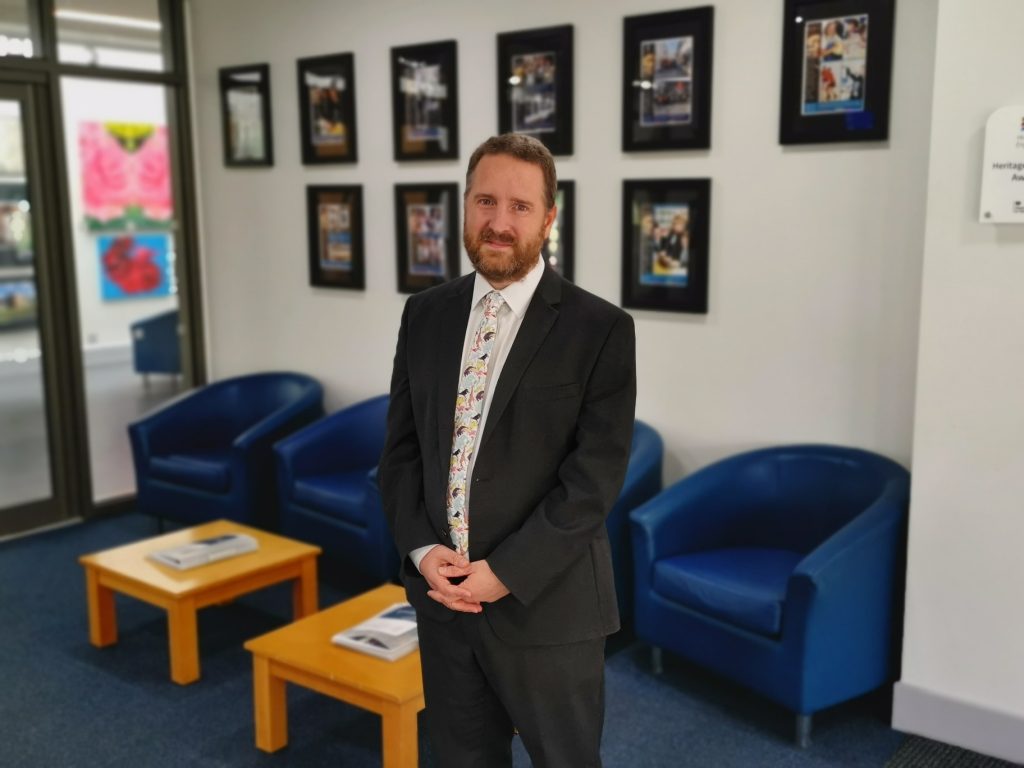 Mr Ryall (above) added: "The crisis has made it even more important to support staff in providing effective learning at home.
"Schools are all in different places in terms of levels of confidence in IT but I think they have all faced challenges and are now developing their own bespoke practices."
David Maguire, Headteacher at Coupals Primary Academy, said: "Our main focus will be initially supporting those schools that don't have the systems in place for remote learning.
"Both Coupals and TGS feel there is a real benefit to education technology and the crisis has placed an even greater emphasis on this.
"We are also looking forward to working with other demonstrators to improve our own knowledge even further."
In total, 20 new 'EdTech Demonstrator' schools have been chosen by the Department of Education with the network offering packages of support including guidance, online tutorials, webinars and recorded content.