A kind-hearted parent who has made an estimated 12,000 PPE visors since lockdown begun has donated some of the 3D printers that produced them to his local school.
Matt Read has supported hospitals and other health settings across the country after initially setting up a Go Fund Me campaign and donating items to Ipswich Hospital.
At its height, Matt estimated that he was making 4,000 visors a week – while still working at Suffolk Sails in Woodbridge.
Matt now wants to use the technology to support students at Felixstowe Academy, where four of his children attend.
He explained: "I initially made the visors after I saw an appeal from Ipswich Hospital and raised £2,000 to produce them.
"It just snowballed from there and we were sending out visors across the country. We received some lovely messages from healthcare staff – it made it all worthwhile."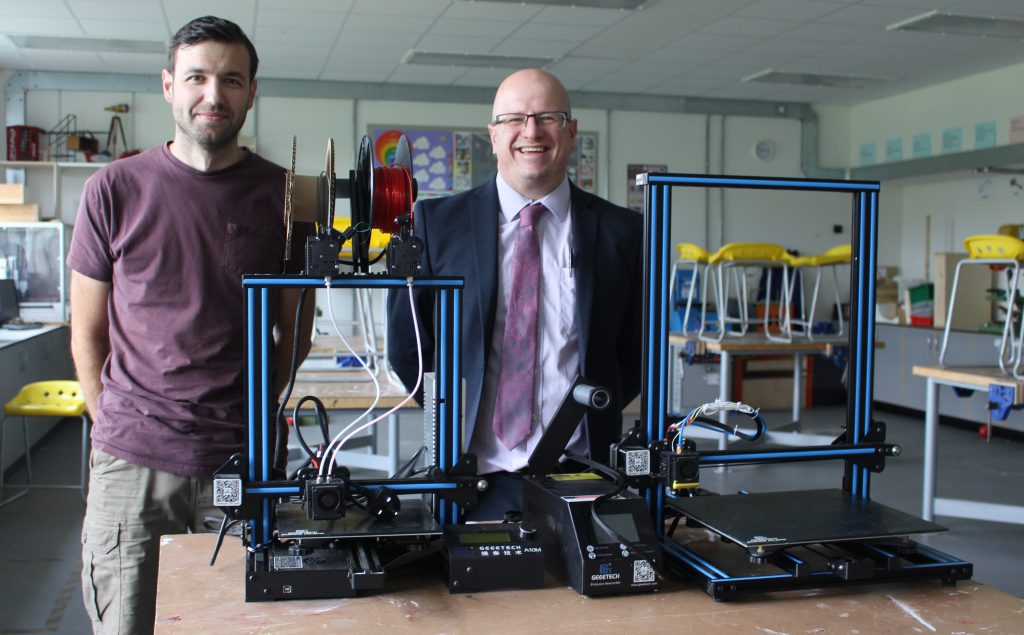 Matt, an experienced sailmaker, praised the support of his employers and local town councillor Darren Aitchison, who helped with an initial grant from the Felixstowe Relief Charity to fund more printers to increase production rates.
He added: "We are still making about 100 to 150 visors a week, but we now have a surplus of 3D printers. Felixstowe Academy has always supported my family so I wanted to give something back to my local school."
Tom Corker, the new head of technology at Felixstowe Academy, said: "We are delighted by this fantastic donation.
"Modern technology is a big part of the curriculum and these printers will be so useful across all our age groups.
"The timing was actually quite incredible. In my interview for this position, I told the Academy that the one thing that was missing was 3D printers – and then I received a call from Matt.
"It is a fantastic donation and Matt has also given us some tips to get the best out of the equipment. They are going to be a real asset for our students."