A primary school headteacher has spoken of her delight after almost 90% of her pupils have benefitted from being back learning in school.
Last week Westfield Primary Academy in Haverhill saw 314 pupils attending from nursery age to Year 6 with one half of the school coming back on Monday and Tuesday and the second half on Thursday and Friday.
The older age groups have been housed in a marquee on the school field and headteacher Toni Kittle said it was lovely to have so many pupils return.
Toni said: "The last few months have been a very unusual time across the education sector. And while we are proud of the home learning programme we were able to offer pupils, it has been amazing seeing so many return to our school.
"This would not have been possible without the incredible hard work of my staff and the support of parents and pupils alike."
The school offered every child a place for the last few weeks of the summer term and said they were blown away to have 89% of pupils return.
Year 6 pupils have been housed in a big marquee on the school field (below) and have been able to enjoy a week-long transition programme before they move on to secondary education.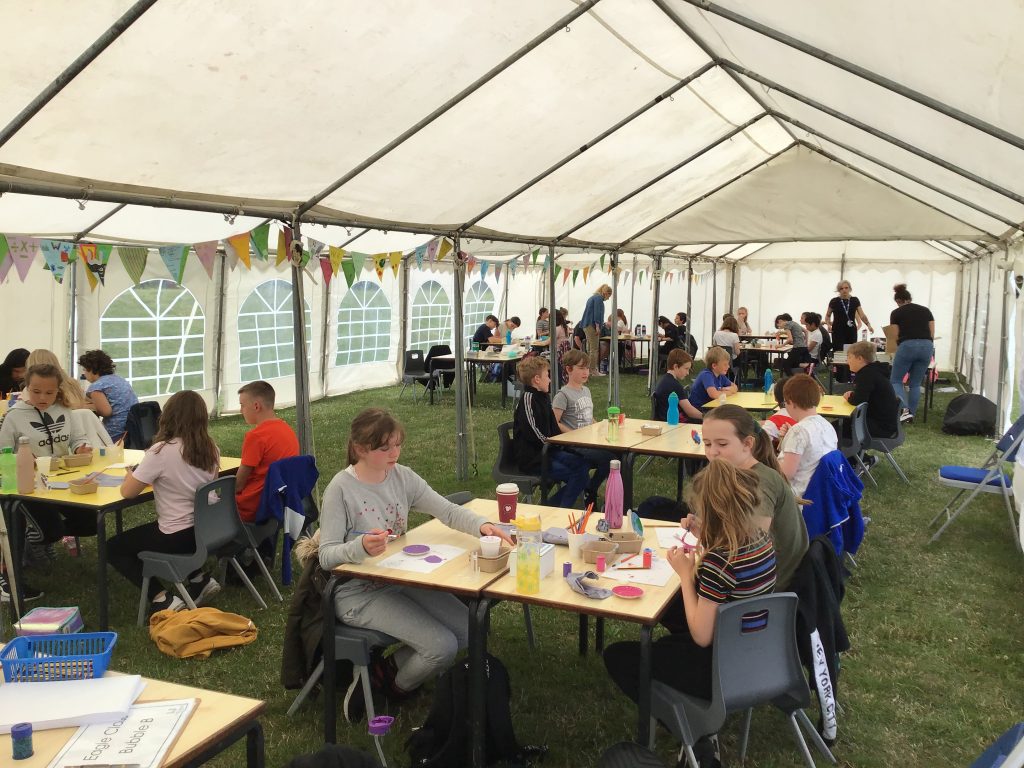 Toni added: "We have two Year 6 classes who have been housed in the marquee and I think they have found it quite fun to have a very different outside classroom.
"We had a fantastic transition week which included lessons from Samuel Ward Academy, a sports day, an inflatable course kindly donated by Dellar Sports Coaching and an Oscars ceremony complete with red carpet.
"Having so many children back has allowed them to quickly adapt to going back to school ahead of September's planned full return.
"They have been able to finish their term, which will help reduce any anxiety, and see their friends and their teachers – including any new teachers they will have in September."